Feeling in desperate need to listen to some great music after a year of being deprived of music festivals and concerts?
The global coronavirus outbreak hit the world music industry with a huge blow with all concerts, festivals, tours and live music sadly having to be cancelled or postponed.
But we have great news, now that we are seeing more control of Covid-19 transmission, our bands and musicians are dying to get back out there to perform for us with lots of gigs scheduled for 2021.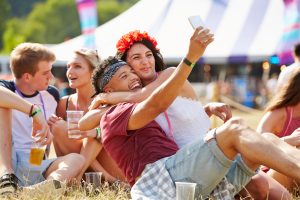 Earplugs for Musicians
As a musician, DJ, sound technician, or party goer, you inevitably find yourself surrounded by loud music. Loud noise means that you run a high risk of sustaining hearing damage and that's why you must protect your ears with earmuffs or earplugs.
You want to look for a pair of earplugs that has a flat frequency response, which means they attenuate all of the frequencies equally. You want your earplugs to turn down the volume but not the quality of the sound.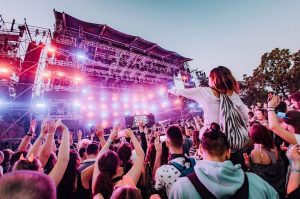 Foam Earplugs VS Reusable Filtered Earplugs
While foam earplugs are better than having no protection at all, they generally produce a muffled sound and reduce higher frequencies which results in poor sound quality.
However, earplugs specially made for musicians reduce all frequencies equally which maintains the musical soundscape for the wearer but at a safer volume.
Top 5 Earplugs for Musicians to Preserve Sound Quality
It's no surprise that one of a musician's pride possessions is their hearing! Hearing loss has direct consequences for your ability to do your job or enjoy your passion. Properly protecting your hearing is therefore essential during rehearsals, performances and concerts.
MusicSafe Pros are the only earplug that comes with three unique sets of interchangeable filters, giving you more control over the volume with your choice of 16 dB, 19 dB and 22 dB attenuation levels for the best protection and music experience.
Alpine has developed the MusicSafe Pro, the most high-end product in the Alpine hearing protection range for professionals in the music industry.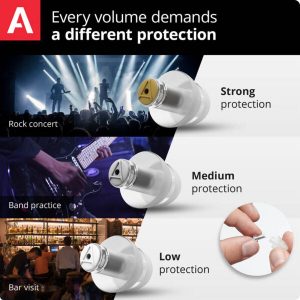 A solid all-rounder earplug. With a discreet, low profile and triple flange design, they comfortably fit most ear sizes. Every pair includes a handy aluminium keyring carrying case so that your earplugs are always in easy reach.
With up to a 21dB Noise Reduction Rating (NRR) these earplugs provide a significant drop in harmful decibels but allow you to so continue cranking out the tunes while minimizing the risk of damage to your ears.
Whether you're at a concert, a musician performing with your band, riding your motorcycle, or on an aeroplane Eargasm Earplugs helps you turn the volume down anytime you need it.
Eargasms attenuation filters reduce noise evenly to maintain the full spectrum of sound while protecting hearing so they won't muffle music or voices like foam plugs do.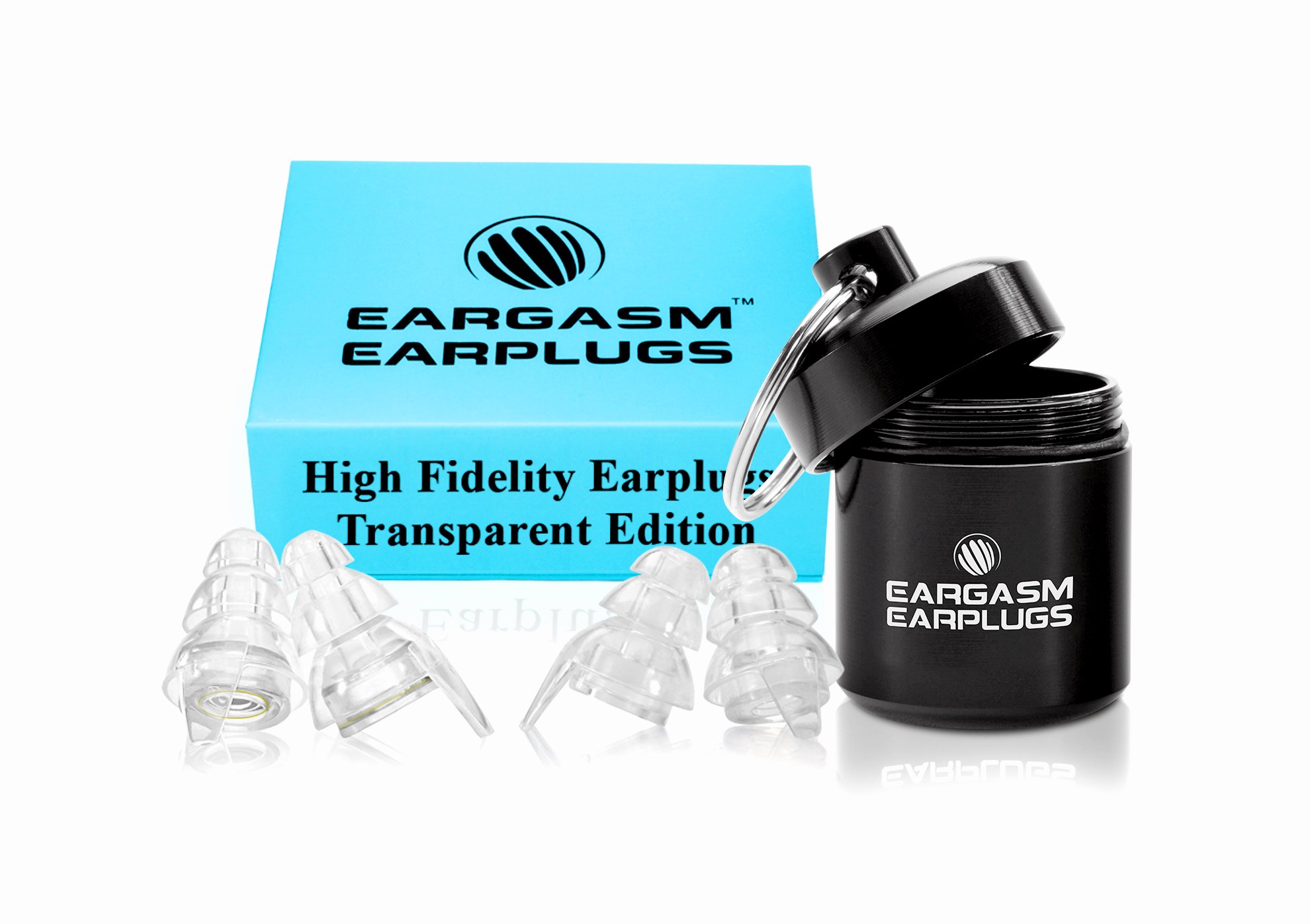 Talk about discreet! Earasers are an almost invisible earplug and feel so light and comfortable you'll hardly know you're wearing them.
the filters ensure a flat frequency response similar to using studio monitors. The benefit of this is that every frequency you're supposed to hear is accurately represented through the earbuds, yet overall noise volume is also reduced accordingly.
Cleverly created with an open design to allow sound to move closer to the eardrum, before being attenuated and filtered, resulting in a much clearer sound. This model is patented and unique to Earasers.
The placement of the filter enables a more precise sound and removes harsh frequencies giving you about 19 decibels of harmful noise reduction.
One of the biggest things that many musicians love about the Earasers is that they fit easily and comfortably under a set of headphones so that you don't need to remove them when you are in the mix.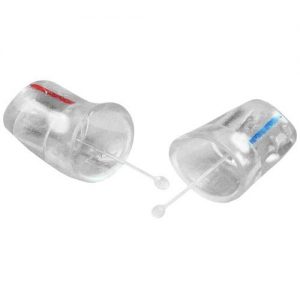 Offering great protection and the best music experience most ideal for more of the music connoisseur party goer.
If you go to a concert or festival you particularly want to enjoy music. But you don't want to incur hearing damage or a permanent ringing in your ears. Especially for music lovers, there are now the Alpine PartyPlug Pro Natural earplugs.
These earplugs have special rectilinear Alpine acoustic filters.  This means that the music is attenuated equally at all frequencies. The music quality remains perfect and only the harmful sound is muted. It's like you've turned down the volume button.
Also, thanks to the filters you also won't have an isolated feeling, and conversations remain properly audible.
Attenuates all frequencies virtually the same with no distortion and attenuation Value (SNR) 29 dB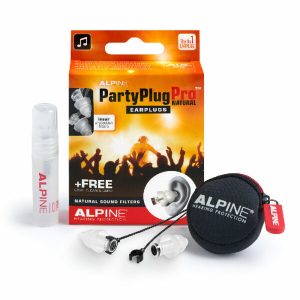 Providing great protection and a good music experience ideal for clubbing, parties, live bands and festivals.
The high-quality acoustic filters in PartyPlugs hearing protection reduce the volume of music to a safe level. Your music experience, as well as the sound quality of the music, remains very good. Naturally, you can keep talking to your friends.
By wearing PartyPlug earplugs when you go out, you prevent that irritating high pitch noise in your ears. Besides, the earplugs are barely visible thanks to the unique transparent filters.
A cost-effective alternative to the Alpine PartyPlug Pro, the PartyPlugs attenuates high, harmful frequencies more with minimal distortion and attenuation Value (SNR) 25 dB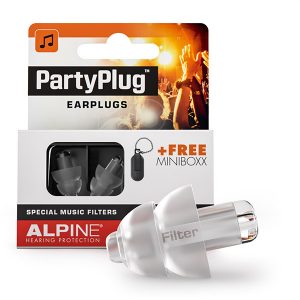 Australian Music Festivals 2021
Needing your festival fix, get on out there and support musos this year and get your groove on, check out this comprehensive list of the Australian music festivals you can't miss for 2021 here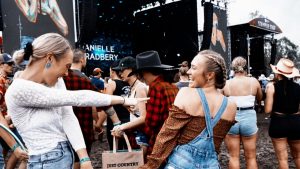 DON'T FORGET YOUR EARPLUGS!
Contact us any time at info@sleepandsound.com.au or call us today on 1300 556 366 for more information or advice on your hearing protection