Description
The Yogasleep GO provides great sleep anywhere with features designed for travelers, including long-lasting battery life. A fully charged GO will run for up to 12 hours.
How White Noise Works
White noise smooths out your audible environment to minimize disruptions that can lead to poor quality sleep and interfere with sleep cycles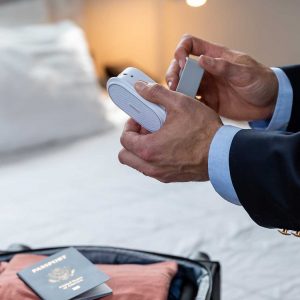 11 Sound Options including White Noise, Fans, & Nature tracks
Listen to a sound sample:
Travel Sound Machine with Dimmable Light
Masks disturbing, distracting noises for improved sleep and concentration.
Includes 11 high-quality sound options: fans, white noise & nature-scapes.
Convenient USB recharging eliminates need for batteries or access to outlet.
Fully adjustable volume and speaker angle suits any Situation.
Convenient Stand converts into hook for hanging on doorknobs or bedposts.
Stand converts into convenient hook for hanging on doorknobs or bedposts.
UNIQUE
Convertible stand can be used as a  hook for hanging anywhere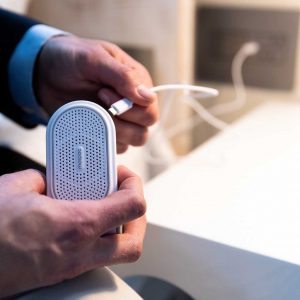 COMPACT
Designed for travel to easily pack in carry-on or suitcase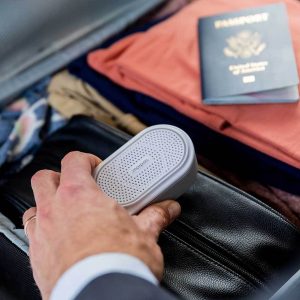 NO DISPOSABLE BATTERIES REQUIRED