Introducing the Yogasleep Pocket Baby Sound Soother. This powerful white noise sound machine for babies will help lull your infant to sleep quickly and minimise sleep disruptions from the outside world. Helping to create a sense of calm and security – It even has a timer so you can set it and forget it!
It features six soothing sounds that mimic the sound of the womb, including lullabies as well as white noise that works throughout the night to drown out random noise. Plus, it's USB chargeable and portable, making it perfect to take it with you wherever you go!
Pocket Baby Sound Soother is the perfect tool for parents looking to create a soothing sleep environment for their babies.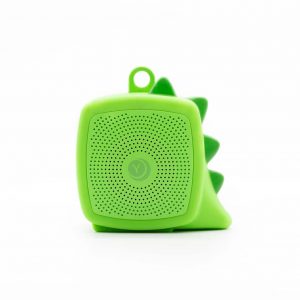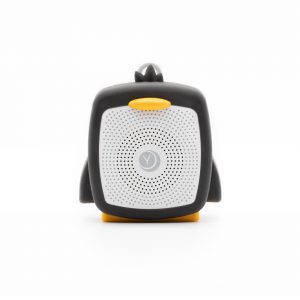 Features
6 SOOTHING SOUNDS – Choose from 6 curated sleep sounds, including white noise, brown noise, our signature fan-based Dohm sound, gentle surf, Twinkle-Twinkle Little Star, and a lullaby.
PORTABLE & EASILY CLEANED – Fits easily in a nappy bag, backpack or tote, and comes with a baby-safe clip for easy fastening to a stroller, car seat, or cot. To clean, simply slip off the food-grade silicone cover and hand-wash or toss in the dishwasher.
USB RECHARGEABLE – it operates all night long (8 hours) on a single charge. Includes a white USB cord, so you can easily recharge on-the-go.
SLEEP TIMER – run it all night long or set the auto-off timer with three options – 30, 60, and 120-minute auto-off timers perfect for nap schedules.
EFFECTIVELY MASKS NOISE: Beloved by generations since 1962, Yogasleep is the trusted leader in white noise machines and created the signature sound – soothing ambient sounds of rushing air. The Pocket Baby Soother gives you the Yogasleep sound in child-friendly shapes and masks sounds that may disturb or distract for improved sleep and soothing.
FUN SHAPES & CHILD-SAFE: Available in four cute critter shapes, including Dinosaur, and Penguin.
USB RECHARGEABLE: USB-rechargeable and operates all night long on a single charge. Includes a white USB cord to easily recharge on-the-go. Please note: This sound machine is intended for portable use and must be turned off and unplugged every 14 days. If not turned off and unplugged, the unit may freeze or experience impacts to performance.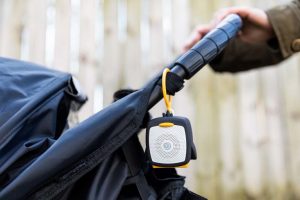 How Does White Noise Work?
White noise smooths out your audible environment to minimise disruptions that can lead to poor quality sleep and interfere with sleep cycles.
Once baby is asleep, white noise works throughout the night (or nap) to drown out the random noises that would have disrupted sleep.
Sleep Sweet
The Pocket Baby Soother plays six soothing sounds and is housed in an adorable silicone cover in child-friendly shapes. Incredibly easy to clean with a food-grade silicone cover that is removable and dishwasher-safe.
This perfectly portable baby white noise machine helps you take the familiar and comforting sleep sound everywhere you go in a fun, kid-friendly package. It plays all night long (8 hours) on a single charge.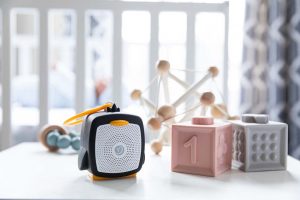 Cute & Convenient
Suitable for children of all ages, the Pocket Baby Soother is portable and USB-rechargeable and includes a baby-safe flexible clip for attaching to backpacks, strollers, and carriers.
The Pocket Baby Soother is USB-rechargeable and operates all night long on a single charge. Includes a white USB cord so you can easily recharge on-the-go.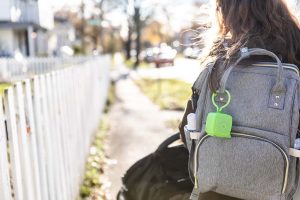 The Pocket Baby Soother comes in Penguin and Dinosaur shapes. Sleeping is believing. For over 50 years, Yogasleep has been the gold standard in white noise machines – read the reviews and you'll learn why. Backed by a one-year limited warranty and the always exceptional Yogasleep customer service promise.