The Escape plush Luxury Sleep Mask features a soft cushioned eye chamber to ensure there is no pressure on the eyes. This means you can open and close your eyes without that annoying feeling of your eyelashes rubbing against the inside. This makes it perfect, especially for long lashes, and provides the best like blocking solution for sleep and relaxation.
This stylish mask provides optimum comfort, unlike the flimsy, mass-produced, cheaper quality eye masks on the market today. Each mask is handmade with love and perfection in every stitch, quality, comfort and light blocking effectiveness guaranteed!
This sleep mask oozes quality and softness, and is sure to help induce a good sleep, day or night! Sleep in style tonight with the Escape!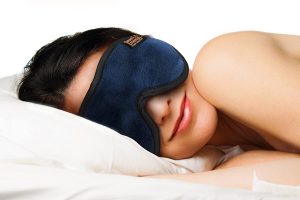 Looking for a Luxurious Sleep Mask?
Then look no further than the Superior Handmade Escape Eye Mask.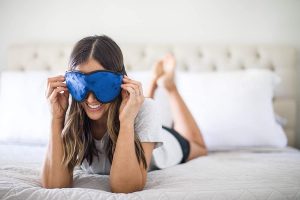 Contoured Sleek & Soft Sleep Mask
The sleep mask comes with free earplugs, earplug case and a neat drawstring pouch for you to store it all in. This beautiful mask gives the wearer the ultimate comfort, while still maintaining 100% light block out.
This makes for the ideal travel companion. Simply fold the mask away in the compact carry pouch provided, slip it inside your carry-on luggage, and you are set to travel in peace and quiet without disruption from fellow travellers.
The Escape Travel Sleep Mask features an internal eye chamber (eye cavity) to ensure absolutely no pressure on the eyes while maintaining high quality light blockage.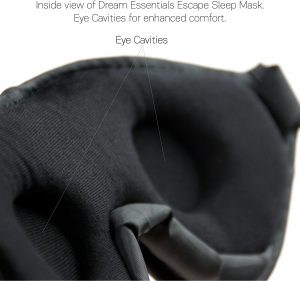 The Strap
The strap is all new, and now consists of high grade elastic, which is softer and smoother to the touch. The hook and fuzzy, velcro-like fastener of its predecessor has been removed, so your hair doesn't get caught or tangled in it. The new strap is fully adjustable, it's easy to secure comfortably, and can be adjusted to fit any adult head size.
Angle the strap above the ear, to apply the right amount of pressure to the cheeks, an area notorious for light leakage.  This ultimately provides you with more comfort as you sleep.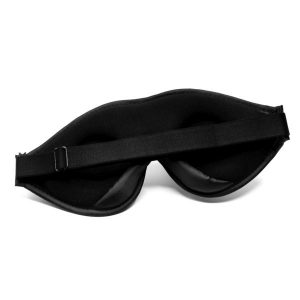 FREE Earplugs & Carry Cover
The sleep mask comes with free earplugs, an earplug case and a neat, silky taffeta, drawstring pouch for you to store it all in.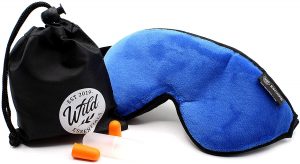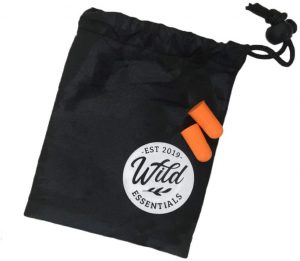 Features
100% light blocking
Contoured Mask features an interior eye chamber for added comfort
Ultra comfortable using natural cotton for sensitive facial skin
Quality Handmade Mask
Patented Soft Comfort Bridge
FREE Carry Pouch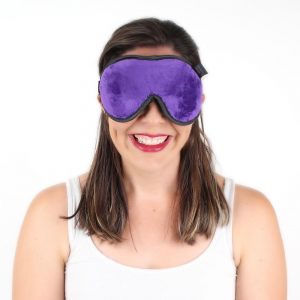 Handmade Luxury
Our masks are all individually handmade with love in the United States, utilising quality fabrics and materials.
The Escape Eye Mask is constructed with open cell foam padding, which provides soft fabric that rests over the eye area and on the face is 100% fully breathable cotton.
These masks feature special, open-cell, foam padding cut-outs for around the eyes.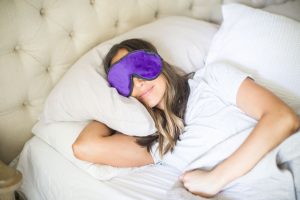 Comfortable & Luxurious
Well known for the unique patented soft, plush satin Comfort Bridge, which allows the mask to rest gently across the bridge of your nose to help block out light.
A soft, yet durable micro-plush mink surrounds the outside of the mask. The outer fabric does not contact the face; it simply defines the look, creating a sense of class and excellence.
The Escape Mask secures firmly around the head with Velstretch, a slim-line and extremely soft elastic band. The ensures the mask does not easily slip off your head and provides superior comfort.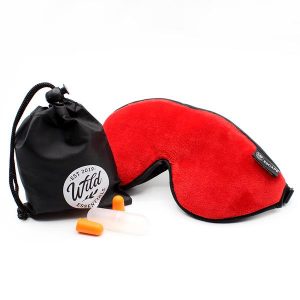 Care
For the best longevity of this luxury Sleep Masks, we recommend that it be hand washed in cool water, to dry lay flat in a shaded area.
What other people are saying about the Escape:
" Favourite mask by far! Love the material it's made out of! It blocks out all of the light and doesn't fall off my big head!" Lauren
"This is the perfect sleep mask for male or female. Comfortable. Effective blackout. Lightweight. For me, the eye chamber IS A MUST. I can't stand a sleeping mask that touches my eyelids or lashes. Those type of sleeping masks makes me feel a bit claustrophobic – or reminds me of a blindfold–not comforting! My husband & I have been using Escape Luxury Travel Sleep Masks nightly for a couple of years. I gifted quite a few to my friends and relatives. The teen boys reported having better concentration in school after wearing the masks. I've read quite a bit, and even talked to the researchers about the importance of sleeping in a pitch black room — to maximise natural melatonin and reduce health risks. It has been proven that even the least bit of light (other than dim red or amber) is enough to shut down melatonin… and even worse, make the breast cancer chemotherapy drug tamoxifen ineffective. [search: Tulane University/Dr David Blask/ Tamoxifen] Please share this with cancer patients you know." Audrey
"Really does block out the light! Have used it when having a migraine in the middle of the day in a very bright bedroom (with no curtains!) and it absolutely works. In spite of being a side sleeper (so sometimes the mask leaves marks on the side of my face, but they disappear within a couple of hours, the light gets blocked out without feeling claustrophobic because I can open my eyes and flutter my eyelashes without any pressure on my eyelids. Really good buy and great value for money. I highly recommend this mask if you need total darkness to sleep in!" Lucrecia
"I work nights so sleeping during the day is a fact of life. With this mask I never have to worry about light. I sleep so well and so deeply. I will never go back to sleeping without a mask. I find when the mask becomes too loose and allows light in, I tighten up the straps and all is well again." Kristen