Discrete, comfortable and reusable, ClipAir improves breathing, prevents snoring and drying of the throat.
Clipair Nasal Dilator (3 Pack)
Clipair is a reusable nasal stent that fits easily into the nose. It discretely holds the sides of the nose even in the case of strong inspirations, even during sleep or sport.
Breathe through the nose freely again with the ClipAir nasal dilator! The product's innovative shape allows it to gently press the nasal walls apart, that way the dilator is able to ensure a marked improvement in nasal respiration.
Relieves Snoring & Nasal Congestion
Discrete
Comfortable
Effective
Reusable
3 Available Sizes – per pack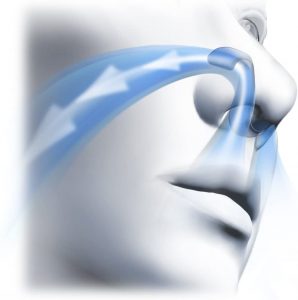 Contents
The pack of 1 SET of 3 sizes is consisting of 1 x small clip (S), 1 x medium clip (M) and 1 x large clip (L).
Do you Suffer from Snoring?
Poor air supply through the nose is one of the main triggers of this issue. With the ClipAir nasal dilator, you can minimise typical snoring noises audibly and at the same time contribute to a restful night. Specially designed from soft and flexible material optimal for comfort and discretion to help you achieve a great night sleep. No side effects or tolerance buildup! Made of odourless, BPA-free medical-grade, biomedical plastic.
It is made of a biomedical elastic material for optimal, comfortable and discrete support.
The Importance of Breathing Through Your Nose
Breathing through your nose is important to humidify, warm and filter the air we breathe.
Nasal Dilator Effectiveness
– Reduce breathing effort
– Lower the heart rate in people suffering from apnoea.
– Restore a feeling of repairing sleep in users.
– Reduce snoring in more than 50% of users.
– Reduce throat drying.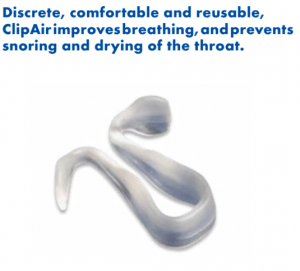 What is the Nasal Device Suitable For?
– Snoring.
– Difficult nasal breathing.
– Narrow nose or nasal valve.
– In combination with a CPAP mask, to improve the passage of air under pressure.
– Sports.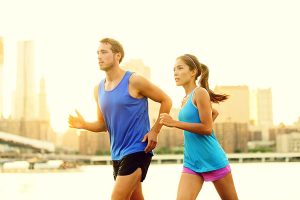 Sleep
Relieves snoring.
Improves breathing and recovery.
Prevents drying out of the throat.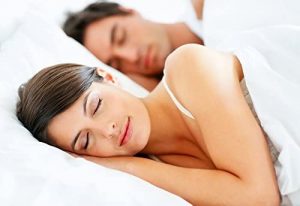 Sport
Decreases the breathing effort and improves the oxygenation.
Prevents the tightening of nostrils in case of deep inhalations.
Reduce the heart rate.
Reduce the perception of effort.
Reduce the ventilation needed for the effort.
Snoring
Snoring may have very different causes, and there is no device that covers all possible snoring causes (don't be fooled by those who claim otherwise!). Here's a short guideline for the right product / snoring cause fit:
If you snore because you cannot get enough air through your nose (i.e., you are a nasal snorer), then ClipAir is indeed the right product to choose!
Quite often, snoring may have multiple causes at the same time. In such a case, ClipAir nose vents can be a quick, easy and cheap first-line solution.
Specs
Size S: Total Width: 0.78″ (2 cm); Height Bar: 0.67″ (1.7 cm); Diameter Dilator: 0.35″ (0.9 cm)
Size M: Total Width: 0.87″ (2.2 cm); Height Bar: 0.71″ (1.8 cm); Diameter Dilator: 0.4″ (1 cm)
Size L: Total Width: 1.02″ (2.6 cm); Height Bar: 0.75″ (1.9 cm); Diameter Dilator: 0.74″ (1.2) cm
How To Fit
Insert the ClipAir nose vents into your nose until the outer brackets are positioned within the nose, thus enabling them to push the nasal walls gently apart by exerting light pressure. The loop-shaped connection piece should rest on the columella without any pressure.
Adjustable
In case the nose vents do not fit properly, place in a bowl of hot water (60°C / ~140°F) and then adjust it to match your shape of nose.
Easy to Clean
After use, clean the ClipAir nose vents with lukewarm water and soap. For hygienic reasons and to ensure that the material keeps its high quality, you should replace the product every three months.
Please Note
These are the most comfortable nasal dilators on the market! The cage style and nose cone ones made in Asia are hard plastic and so uncomfortable, they actually hurt to wear. Clipair are reusable, whereas cheaper copies and brands such as Mute last a maximum of only 10 days.
 Stay Away from these Horrible Nose Dilators!

Product Advice
Do not apply the ClipAir nose vents if you notice that you react allergic to the material,
In these cases, consult your doctor prior to using the ClipAir. Keep ClipAir out of reach of small children due to choking hazard.
Maintenance
Wash in soapy lukewarm water. In order to ensure hygiene and effectiveness, change the clip every 3 months.