Description
The Airmax Nasal Device, patented by ENT specialists, is a specially designed medical device that increases airflow through the nose, to help people breathe better and prevent snoring.
What is the Airmax Nasal Device?
The specially designed Airmax, made of super soft medical grade silicone, has small wings that expand the narrowest parts of the nasal passage to allow increased airflow. This comfortable device provides an effective and very simple solution for all people who have difficulties breathing and snoring.
The Airmax is perfect for people who have trouble breathing, especially whilst sleeping. It is the ideal solution for people who snore at night or who have difficulty sleeping as a result of allergies, colds or touches of flu.
It is a very cost-effective and natural solution to help with your breathing troubles!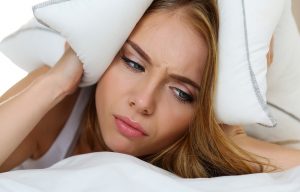 Who is Airmax Suitable for?
Tagged globally as a "marriage saving device" by partners and those who suffer from snoring and its effect. The Airmax Nasal Device has been proven to largely reduce snoring for many.
Snorers
Nasal Congestion
Deviated Septum
Collapsed Nasal Valve/Passages
Common Cold & Flu
Allergies
Pregnancy-Related Snoring
Mild Sleep Apnea
Sports

What does the Airmax do?
Quite simply, the Airmax nasal device has been developed to allow an increased airflow through the nasal passages. Made of a medical-grade material, the specially designed "wings" lightly expand the smallest part of the nasal passages to provide more airflow to help you breathe easier through your nose.
Reduces snoring
Proven to help widen nasal passages to increase airflow for breathing, snoring and sports.
Drug-free, comfortable and easy to use, CE and FDA approved
Made of a soft odourless medical grade, hypoallergenic material
Comfortable, flexible and easy to wear
Provides more airflow than Nasal Strips
Comfortable and easy to wear.
Suitable for nasal congestion (deviated septum, common cold, allergies, pregnancy), mild sleep apnea and use during sport.
Suitable for persons with compromised nasal breathing who are not wishing to undergo surgery
Suitable during pregnancy for rhinitis and snoring problems
Reduces "stuffed nose" sensation (a cold, allergies and pregnancy)
Eliminate nasty Nasal Steroids, Sprays and Antihistamines with the natural use of this breathing device
Is it like other Nasal Devices?
Quite simply… no.
The Airmax Nasal Device compared with other commonly available products is different in the following ways:
Distinctive, patented design, made to be comfortably placed inside the nasal passages
Tested and proven and to help widen nasal passages and improve nasal airflow in clinical studies
Does not require 'sticky' tape on the outside of the nose
Made of medical-grade material
Aerodynamic profile (provides a wing effect)
An FDA registered medical device
Helps to push the nasal canal open by reaching into the narrowest part of the nasal passages for improved airflow whereas most other devices generally are placed only in the lowest part of the nasal passage.
Which Size is Right for Me?
The AIRMAX Nasal Breathing Device is available in two sizes. Small and Medium. 
Everyone has different sized nasal passages, we find that the MEDIUM size Airmax fits most people comfortably. If you have a particularly smaller nasal passage, we recommend the SMALL size Airmax would best suit your needs.
Most people start with our Trail Pack – which is a great way to work out what size you need. The trial pack consists of one of each sizes – the Small and the Medium and a snap lock case to store it in when not in use. We also offer the Small and Medium in single and double packs.
Please Note
Airmax and Clipair Nasal Breathing Devices are the most comfortable nasal dilators on the market! The cage style and nose cone ones made in Asia are hard plastic and so uncomfortable, they actually hurt to wear. Clipair are reusable whereas cheaper copies and brands such as Mute last a maximum of only 10 days.
 Stay Away from these Horrible Nose Dilators!

What are other people who have tried Airmax saying?
I have been using the AIRMAX Nasal Device for a month, and find it surprisingly comfortable. More importantly, no more snoring or waking up with a dry mouth. My sleep quality has improved, I wake up more refreshed and better rested.
– Val B.
Since purchasing this product, my husband and I have been able to sleep without me worrying about waking up due to his snoring. It is lovely to find a product that works.
– Mrs Pender
I would like to say that this device really works. My husband started snoring in the last few years and it has gotten worse and worse, to the point I have had to sleep in another room, as it was waking me up. Then we were introduced to the AIRMAX Nasal Device and life has become as it was – no more snoring. Thank you, AIRMAX!
– Helen H.
Only bought your AIRMAX Nasal Device 2 days ago at the Fremantle Festival Market. I can tell that it's just what I have been looking for for years, and would buy it if it cost $100.
– Val W
I'm sending you this mail, as I'm probably the most enthusiastic fan of your product. I've used your product for several days now and the headaches that I have every morning are finally gone. My husband is also using the AIRMAX Nasal Device and I'm finally relieved from his snoring. For years he had to rinse his nose every time he woke up, but with AIRMAX he doesn't have to do that anymore! One word: FANTASTIC!
– Tanja
"I have been using the breathe right strips since they came out. The Air Max Nasal Device is 3 times better than the strips. I would wear them all day and my glasses would bend the edges of the strips and get caught in them. I don't have to deal with that with the Air Max. My ease in breathing is so much greater with the Air Max Nasal Device than it was with the strips. Nobody knows I have it on. I love the carrying case too. It's just such a great product, I had to let you know."
– Don Gordon – Charleston, SC
Instructions for Use
Before and after each use, we recommend cleaning the Airmax Nasal Device with mild soapy water. If using for the first time, we suggest using a mirror to help with positioning the device correctly. You will know when it is fitted right when the arms of the device widen the entrance to your nasal passage and the bridge is touching your septum (the wall that divides the nasal cavity, the piece on your nose between your two nostrils).
We recommend using for at least 2 consecutive weeks, getting used to the device, as it can take time for your nose to get used to the shape of the device. If your nose is not symmetrical, you may have trouble initially when inserting it.
Will the AIRMAX Nasal Device help Prevent Snoring?
Yes. For many people, the AIRMAX Nasal Device has been clinically proven to aid in reducing snoring. Clinical tests showed that 75% of patients, during various stages of socially disruptive snoring, experienced a significant reduction of snoring. Tests proved the reduction in snoring was for both duration and loudness.
Can I use the AIRMAX Nasal Device with a CPAP machine?
Yes. There should be no issues with using the AIRMAX Nasal Device and your CPAP machine. If you have any questions about this, we encourage you to speak with your ENT doctor.
Can the AIRMAX Nasal Device help with sleep apnea symptoms?
Since the AIRMAX Nasal Device improves nasal breathing, it can assist some patients with sleep apnea or OSAS (obstructive sleep apnea syndrome). In clinical testing, a portion of patients with OSAS actually experienced a reduction in snoring (loudness and duration) with the use of the AIRMAX device. As with all specific serious medical conditions, we recommend you consult your physician for treatment.
Can I wear the Airmax Device during sports and or when exercising?
Absolutely! The Airmax Nasal Breathing Device helps to open the nasal passage, allowing more oxygen to enter the body.
We all know that our bodies rely on oxygen. When we exercise, we need energy. Our body delivers oxygen to our muscles to create the energy we need to exercise.
If we take shallow, smaller breaths, your body is not getting enough oxygen, it can have a damaging effect on our performance.
In a nutshell, if the body doesn't get enough oxygen to our muscles, they simply stop working. The body needs to keep the muscles fuelled with oxygen, or you may experience muscle fatigue and or failure.
If you are deprived of oxygen, i.e. your body is not getting enough, you may experience blurred vision, dizziness and nausea. When this occurs, it is best to rest and place your hands on your hips or above your head. This will relieve some pressure from your diaphragm to enable you to take deeper breaths and increase your oxygen levels.