Are you a side sleeper looking for the perfect sleep mask? Look no further; sleep happy with the calming feeling of cool smooth silk on your face every night.
A Small Luxury with Amazing Benefits
Superior mulberry silk materials provide the ultimate relaxation to help you fall asleep. With the sophistication of silk, you can get a small luxury with enormous benefits.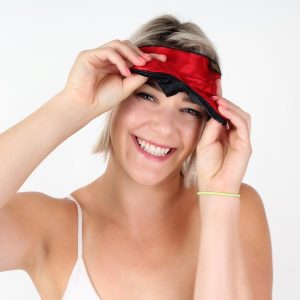 Premium Gift Pack Includes:
Silk Side Sleepers Sleep Mask
Two Pairs of Ear Plugs in different sizes with a hard case
Silky Taffeta Carry Pouch
Silver Gift Box with a Gold Bow and a Silver Tag
Aromatherapy Sleep Serum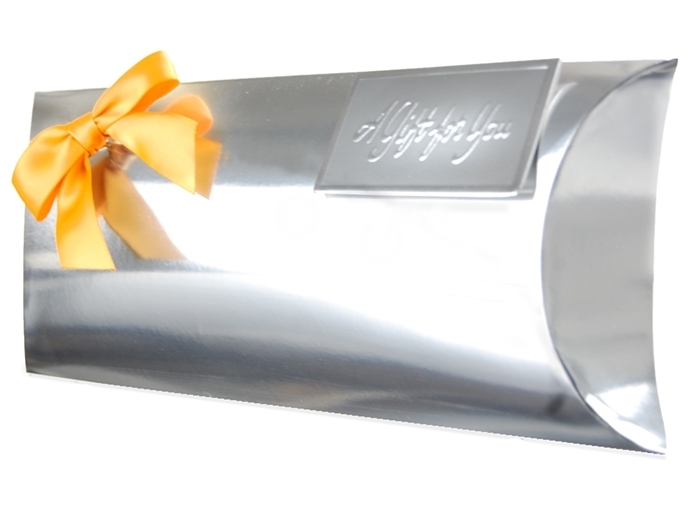 Silk Side Sleepers Sleep Mask Features:
Feel the smooth sensation of Mulberry Silk against your skin
The design provides gently pressure against your face for Ultimate Relaxation
A thin design ideal for side sleepers
Fully adjustable strap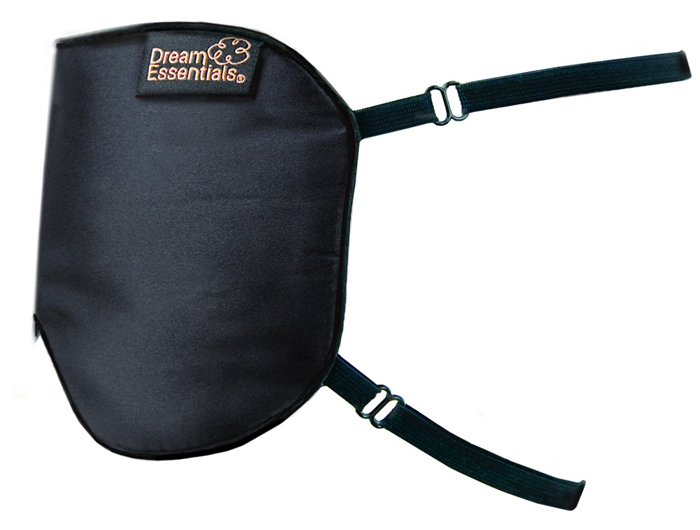 Inside of Sleeping Mask
The interior fabric the rests smoothly over your face is 100% mulberry silk. The smooth fibres of silk can help your skin keep moisture. When you wake up after sleeping on a silk sleep mask, your face may be better hydrated. This is a great beauty tip for people with dry, flaky skin. Also, if you keep your skin hydrated it will show less fine lines and more glow. This silk sleeping mask also has extra padding around the nose and cheekbone area that prevents unwanted light from leaking in.
Outside of Sleeping Mask
The exterior fabric of the sleeping mask is as well as 100 % natural mulberry silk. The outside fabric does not make contact with the face but it simply defines the look and feel of the mask and has been selected specifically to be durable.
Strap Details
This sleep mask secures to your head with two straps that allow you to get the perfect fit. These straps are thin so that there is no additional bulk when sleeping on your side and  Velcro free, so there is no risk of your hair getting caught on it. The Silk Side Sleeper will easily fit heads between 18.5" to 25" in circumference.
Care
Hand wash in cool water.
Lay flat to dry.
Dimensions
Mask Size: 5″ x 9″
Mask Weight: 0.5 oz.
Size
This sleep mask fits head sizes small to extra large