Perfect for any hospital stay – we all know how noisy and bright hospitals are, not the most conducive places for sleep and recovery, especially when you're body is needing it the most!
One of our best sellers for travellers, night shift workers and people spending time in hospitals.
Named the Patient Recovery Kit and used by many who are in hospital but also much loved and perfect for Travelling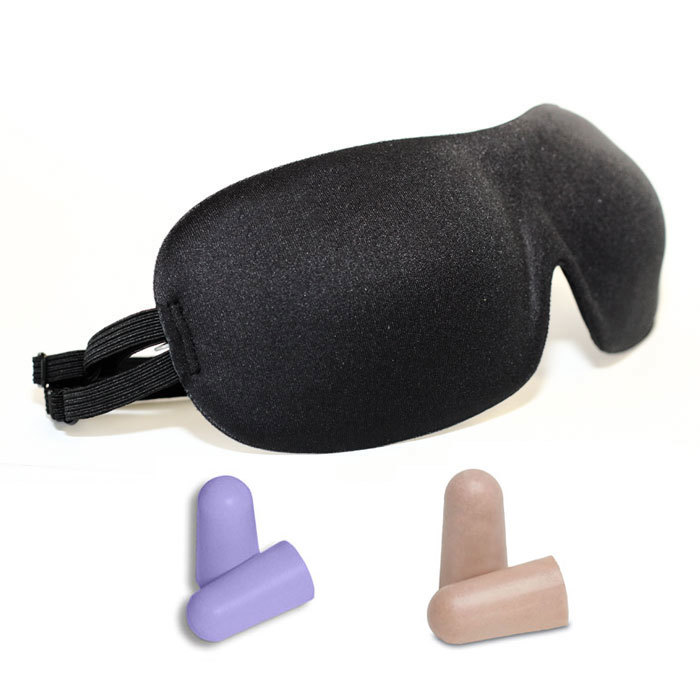 Sleep & Hospitals…
If your body does not receive an adequate amount of sleep and or if you have a broken sleep, the body does not have time to complete all of the necessary phases crucial for muscle and body repair and the consolidation of the memory.
Sleep is imperative for total body and mind repair!
Patients of most hospitals are unfortunately subject to bright light and noise as hospital staff care for them and other patients. It is often difficult to get to sleep and or remain asleep in a well-lit room or worse still one that is noisy.
Research has proven that ear plugs and eye masks can help ease some of the negative physiological and psychological effects of noise and light to help promote a better nights sleep. Sleep deprivation reeks havoc on your mind and body.
Sleep is without doubt a key factor in overall health and supporting the body to get back to optimal health and wellness.
• Contoured design allows complete freedom of movement to open and shut the eyes, while keeping the wearer comfortably inside a curtain of darkness.
• Great for air travel, daytime sleep, etc.
• Washable/Reusable Made of silky smooth bra-like material So light and slim, you'll hardly know you're wearing it
• Features dual elastic straps with adjustable tensioners for optimum performance and comfort
• Contoured design helps prevent smudging of eye make-up
• Washable and Reusable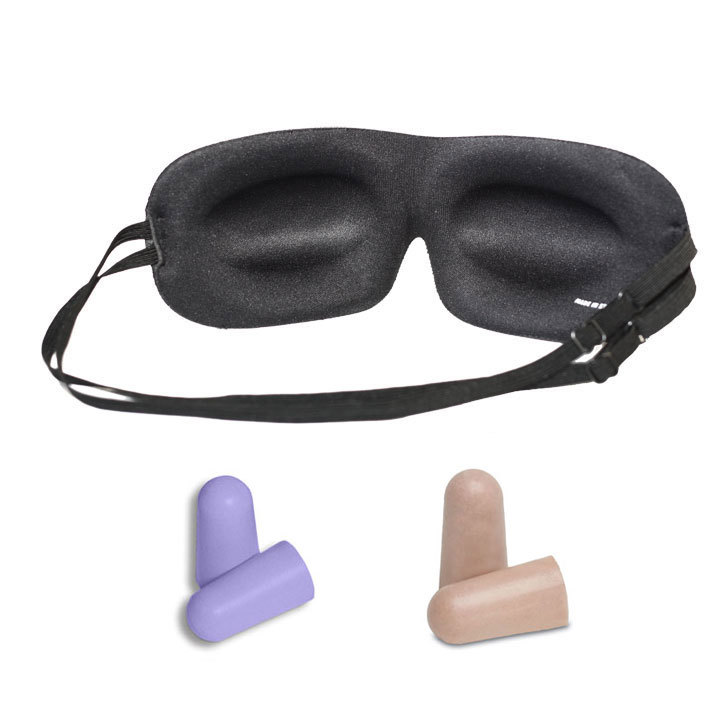 Sleep Mask Features:
BONUS FREE pair of Mack's Ultra and Slim Fit Soft Foam Ear Plugs and COMPLIMENTARY Handy Travel Pouch included
What others are saying:
"I have owned three sleep masks in the last few years & have found this one to be the best by far. The first one I bought sat flat across my nose making it difficult for me to breathe, the second one was so uncomfortable and always fell off though the night. I was pleasantly surprised when I tried this mask & found it super comfortable (the eyes are domed so the mask does not even sit on your eyes, nice to be able to open & close your eyes), very lightweight and best of all great for blocking out the light! It is so handy for my visits to hospital and flights, I keep it in my handbag always. I love the handy travel case and FREE ear plugs that come with this also. I'll be back for more! Thank you" Jenny
Travelling abroad?
Millions of people travel around the world every day, whether it is by plane, train, bus or car, one thing that affects travellers the most is sleep. Or should we say "lack of sleep".
For years many people viewed "jet lag" simply as a state of mind. This is not at all the case, as proven by numerous studies across the globe.
Jet lag occurs when our bodies biological clock becomes imbalanced. Exposure to sunlight affects our bodies circadian rhythms. Our body naturally processes and works on a 24 hour cycle, sunlight helps to regulate and maintain our sleep cycle.
When we are travelling we are exposed to changing over different time zones and or not seeing the natural daylight. This upsets the natural balance of our circadian rhythm and in turn results in stress on the body and causes what we know as jet lag. 
Do you Suffer from Jet Lag?
One of the best solutions to combat jet lag and to trick the body into it's natural state is to maintain darkness and help the mind and body get much needed rest.
There are no better tools to achieve this goal than a quality sleep mask and pair of noise reducing ear plugs.
BONUS FREE pair of Mack's Ultra and Slim Fit Soft Foam Ear Plugs and COMPLIMENTARY Handy Carry Pouch included
FREE Macks Ultra Soft Foam Earplugs (customer favourites)
FREE Macks  Slimsoft Foam Earplugs (designed for smaller ears)
FREE Handy Sleep Mask Cover
What others are saying:
"I have owned three sleep masks in the last few years & have found this one to be the best by far. The first one I bought sat flat accross my nose making it difficult for me to breathe, the second one was so uncomfortable and always fell off though the night. I was pleasently surprised when I tried this mask & found it super comfortable (the eyes are domed so the mask does not even sit on your eyes, nice to be able to open & close your eyes), very lightweight and best of all great for blocking out the light! It is so handy for my visits to hospital and flights, I keep it in my handbag always. I love the handy travel case and FREE ear plugs that come with this also. I'll be back for more! Thank you" Jenny