This Dream Essence aromatherapy lavender-filled Sleep Mask is the perfect sleep solution to blocking light and filling your senses with the sweet natural aroma of lavender to help you drift off in a peaceful slumber. 
The Natural Sleep Solution
This lightly cushioned Sleep Mask is subtly scented with natural lavender to surround you with a sense of calm and tranquillity.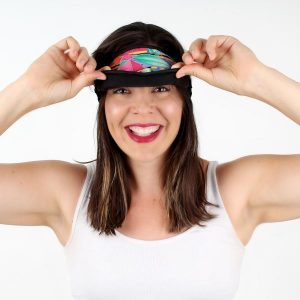 Trouble Sleeping?
Is your head turning over a thousand thoughts from the days' events keeping you wide awake? Lavender has been shown for many years to help achieve a night of deep, natural sleep.
The Dream Essence Aromatherapy Lavender Eye Mask could be the answer to your dreams.
This lovely aromatic fragrance helps to relax your mind and muscles and lowers your heart rate, which are key ingredients to help you slip into a relaxing calming sleep.
A good nights rest means that you can wake up feeling revitalised and refreshed, ready to take on whatever the new day has to offer.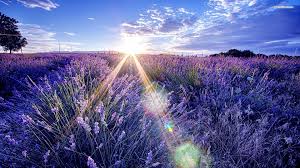 The Calming and Soothing Effects of Lavender
Lavender encourages a calm mind and is well known to help you fall asleep faster and allows you to drift off to sleep naturally. 
Specially designed with a small velcro pocket on the front of the mask for placing our lavender sleep booster sachet. Each mask comes with a FREE Lavender herb sachet, which emits a gorgeous aroma.
When you wear the aromatherapy sleep mask, a beautiful scent of fresh, calming lavender wafts over you helping you drift off into a deep sleep.
With every breath, in and out, you can feel the worries of the day start to drift away. The soothing lavender fragrance combined with relaxing darkness helps you fall into a deep wonderful sleep.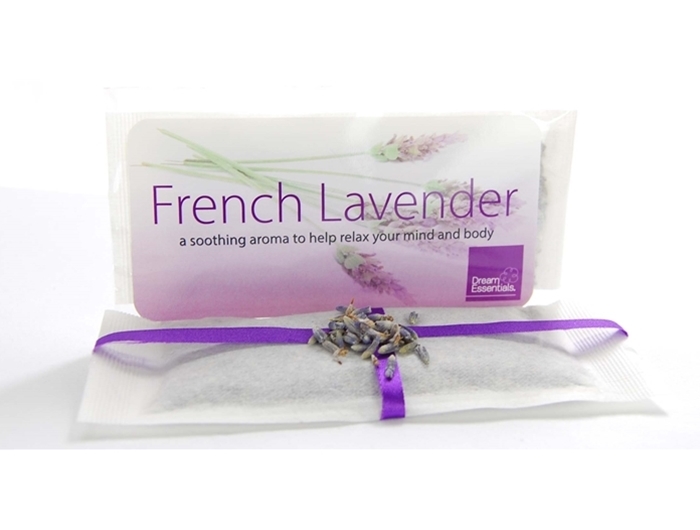 The Ideal Meditation and Yoga Companion
It's no secret that both meditation and yoga will help place your mind and body in a state of relaxation and calm.
Using a sleep mask during certain yoga poses can enhance the effectiveness by blocking out distractions so that you can focus more on your inner self.
Meditating in darkness, has been used in advanced practices of meditation in Tibetan Buddhism & Taoism & by spiritual seekers in dark caves for thousands of years.
A lot of people love to add aromatherapy to their calming experience and wear the Dream Essentials Aromatherapy Eye Mask because it is light and comfortable and further enhances your state of relaxation by omitting a sweet natural aroma of lavender. It also has a contoured design which means that it removes the pressure from your eyes and allows them to open and close without rubbing against the inside of the mask.
Is Light Keeping you Awake?
The mask has been designed from open-cell, fully breathable, foam padding with cutouts for the eyes and plush satin Comfort Bridge™ rests gently across the top of the nose to block out light.
The fabric that rests over the eye area and on the face is fully breathable, 100% cotton.
The Perfect Gift
What a beautiful way to say "I'm thinking of you" or "I love you" than surprising your loved one or a cherished friend with this hand made beautiful sleep mask.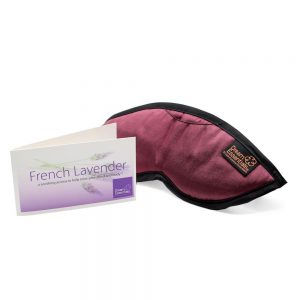 BENEFITS
• Use for Yoga & Meditation
• Helps relieve headaches, migraines & sinus pain
• Calms the mind
• Promotes restful sleep