Ready to take your surroundings to a new level of clean? Experience fresher air with the TotalClean 5-in-1 Large Room Tower Air Purifier.
With a 360° True HEPA filtration our high-quality air purifiers eliminate 99.97% of airborne bacteria and allergens, pet dander, pollen, dust, smoke, and germs. the HoMedics 5 in 1 TotalClean Air Purifier helps you and your family breathe easier at home.
In the kitchen, a room air purifier can help remove cooking odours that tend to linger, like fish or bacon.
Our HEPA filtration system filters airborne particles as small 0.3 microns. In addition, the built-in carbon filter will assist in removing odours. With 4 speeds, a night mode for uninterrupted use whilst you sleep, and replacement filter indicators, you can rely on the 5 component parts within the purifier to leave you with a cleaner and fresher smelling home.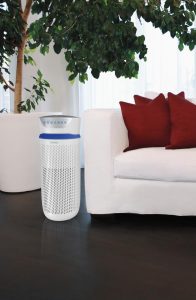 While we love our pets, they can constantly track in dirt and dust that negatively impact air quality, while their fur can trigger allergies. A HoMedics® Total Clean® 5-in-1 True HEPA Tower Air Purifier is designed with pets in mind can help reduce their effects on the air in your home. HoMedics® Total Clean® Air Purifier are made for a variety of room sizes, and include auto-off timers for when you want to set it and forget it.
Capturing and removing up to 99.97% of airborne contaminants, giving you 360 degrees of cleaner, fresher air for the whole family.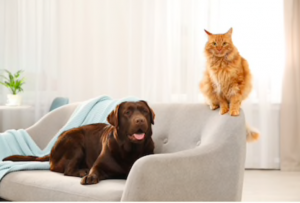 The AP-T40 model cleans the air, removing allergens, dust, smoke, mould spores, and germs. A built-in particle sensor monitors the indoor air quality and adjusts the speed as necessary. The optional ionizer releases negative ions to help the purification process. The carbon odour filter reduces unwanted odours and VOCs (Volatile Organic Compounds), while the UV-C light kills germs, bacteria, and viruses.
Features 3 speeds, auto-off timer up to 12 hours, nightlight, Replace Filter indicator and an aroma slot with 3 essential oil pads (essential oils not included). Includes 1 True HEPA filter with built-in pre-filter and carbon odour filter.
BANISHING ALLERGENS AND GERMS
A 360-degree True HEPA filtration system removes up to 99.97% of airborne allergens as small as 0.3 microns. It also captures and removed pollen, dust, smoke, pet dander, mould spores and germs. UV-C light also helps to kill germs, bacteria and viruses.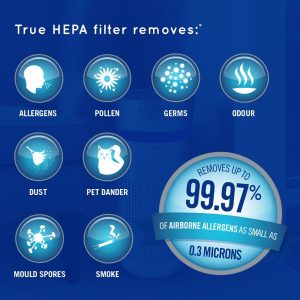 LIVING ROOM APPROVED AND FEATURES TO BOOT
The TotalClean Large Room 5-in-1 Tower Air Purifier is equipped with a night light, an auto-off timer that allows you to choose between 2, 4, 8 or 12 hours means you can set it and forget it without fuss.
FILL YOUR HOME OR OFFICE WITH YOUR FAVOURITE SCENTS
Control features like three different mist settings and set auto-off timer time. The removable mist extension wand makes it perfect for floor or tabletop use while the auto-shut off protection when the unit is empty means you can set it and forget it. Clean Tank Technology helps to protect the tank from mould and mildew between cleanings.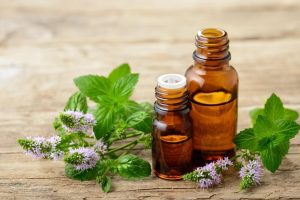 Features
True HEPA filtration and carbon odour filtration
Pre-filter captures larger particles such as pet dander
UV-C light kills germs, bacteria and viruses (shown by independent laboratory testing)
Display light turns off when in night mode
Replacement filter indicators and three speeds (low, medium, high)
CADR (Clean Air Delivery Rate) numbers for room size of 17.2 M2/185 FT2

Tobacco Smoke: 270
Dust: 282
Pollen: 275
The higher the number, the faster the unit filters the air
True HEPA Filtration & Carbon Odour Filtration
Pre-Filter – Captures larger particles, such as pet dander
Particle Sensor – Monitors indoor air quality and adjusts the speed as necessary.
4.8 Air Changes Per Hour
Essential Oil Aroma Tray & 3 Oils Pads (essential oils not included)
Nightlight – Display light turns off when in night mode
Replacement Filter Indicators
4 Speeds (Low, Medium, High, Auto Mode)
Whisper Quiet Operation
12 Hour Auto-off Timer
UV-C Light – Kills Germs, Bacteria and Viruses *Shown by independent laboratory testing.
Mains Powered
Power 75W
Dimensions: L: 25.7cm x W: 25.7cm X H: 64.3cm