Directions
1. Before inserting, with mouth closed and nose pinched closed, blow gently to clear and equalize any ear pressure. For best results, insert earplugs BEFORE takeoff and remove AFTER landing and cabin door has been opened. Earplugs may be removed at maximum cruising altitude, but ALWAYS insert 1 hour BEFORE landing.
2. Reach over the head and pull up and back on outer ear to straighten the ear canal.
3. With opposite hand, grasp earplug stem and insert by pressing forward in a circular motion to form an airtight seal.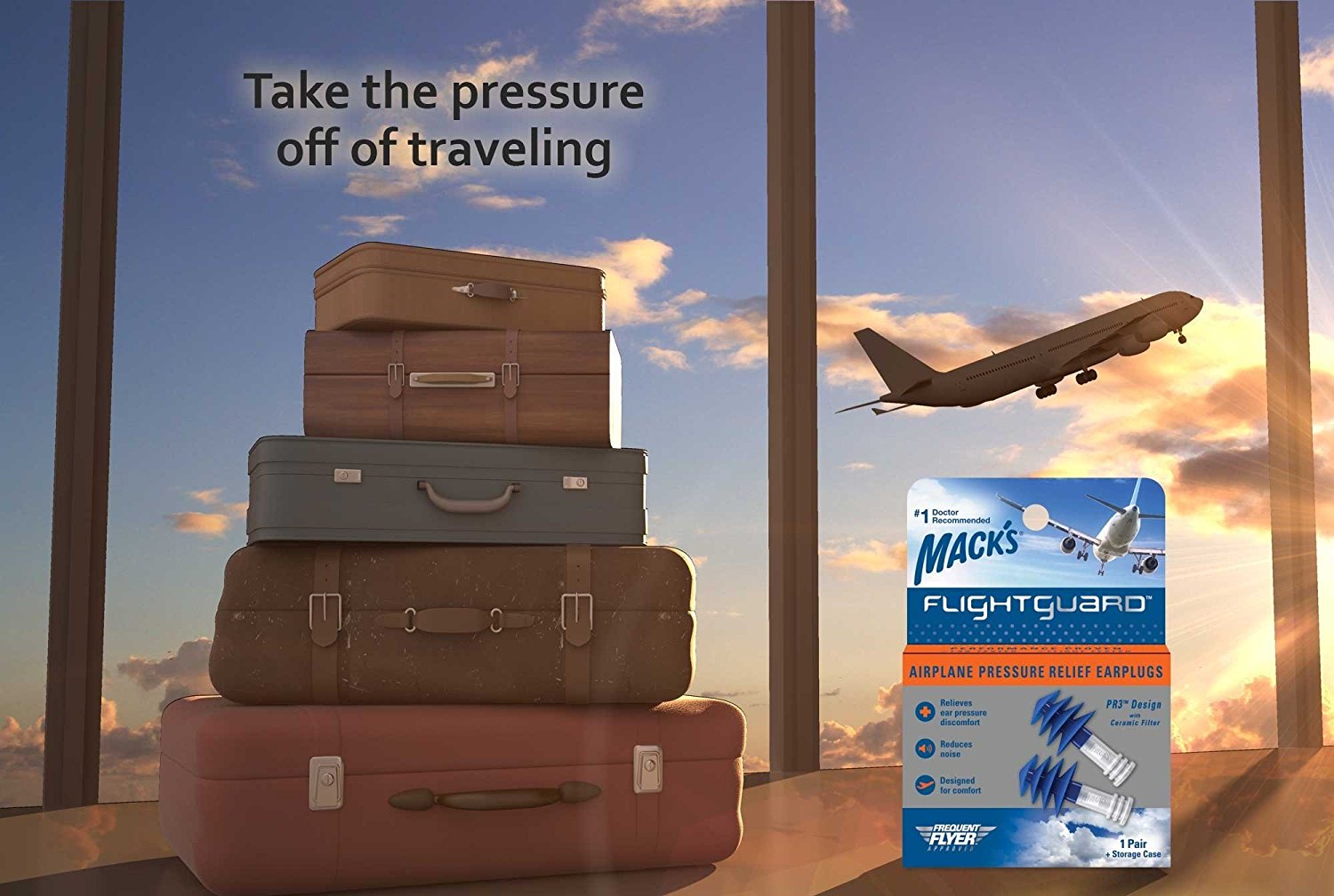 Caution
Remove earplug slowly with a twisting motion to gradually break the seal. Due to the excellent seal characteristics, rapid removal may damage the eardrum. Do not push the earplug into the ear so far that you are unable to easily grasp the stem with thumb and forefinger. Do not use for sleeping while lying flat. Use only as directed.
TESTIMONIALS
"These earplugs were fantastic! They were very easy to put in and extremely comfortable. They lessened the noise on the flight to just the right level."
– Aaron C. – Arlington
"I thought the earplugs were very comfortable, as I have worn others that I could not keep in due to them not feeling right. I also thought that they kept out noise much better than the previous ones that I have had. I will be using these again!"
– Bryan K. – Rogers
"I liked how easy they were to insert. With severe allergy symptoms, I desperately needed something to help with pressure buildup. These worked like a charm."
– James D. – Richmond
"Extremely comfortable and noise abating. I was able to read without noise and not hearing other conversations. In short they are fantastic."
– Frederick H. – Lincoln
"I absolutely loved that these earplugs eliminated 99% of the engine and small children noise that I would have heard where I was seated on my most recent flight."
– Amanda R. – Kent, WA
"These were very easy to carry and then put in when required. I have allergies and my ears always clog up when I fly. I found that this did not happen when I used these plugs. Very helpful. I also like the fact that they blocked out some of the noises."
– Pam C. – Sugar Land