Dream Essentials Escape Luxury Eye Mask and Alpine Flyfit Ear Plugs are the perfect combination for long haul flying.
Arrive at your destination rested and relaxed.
The Escape™ Travel Sleep Mask features a soft cushioned eye chamber to ensure that there is no pressure on the eyes, which provides optimum comfort, unlike the flimsy, mass-produced, cheaper quality Eye Masks on the market today.
Looking for a Luxurious Sleep Mask?
Then look no further than the Superior Handmade Escape Eye Mask.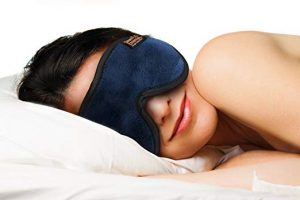 Contoured and Sleek
This beautiful mask gives the wearer the ultimate in comfort while still maintaining 100% light block out.
Makes for the ideal travel companion. Simply fold the mask away in the compact carry pouch provided, slip it inside your carry on luggage and you are set to travel in peace and quiet without disruption from fellow travellers.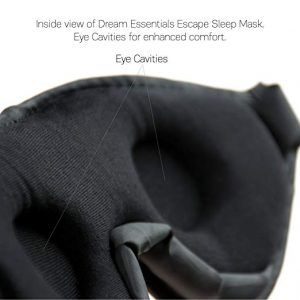 100% light blocking
Contoured Mask features an interior eye chamber for added comfort
Ultra-comfortable using natural cotton for sensitive facial skin
Quality Handmade Mask
Patented Soft Comfort Bridge™
FREE Carry Pouch
Wearing FlyFit earplugs during flying regulates troublesome pressure on the eardrums during takeoff and landing when flying.
The filters operate like valves and ensure gradual and constant pressure equilibrium between the external environment and the middle ear. Thus, the Eustachian tube has sufficient time to acclimatise to pressure variations. By regulating the flow of air in the outer ear, the inner ear has more time to adjust and the pain and pressure accompanying altitude changes are greatly reduced.
In addition, the special acoustic filters in FlyFit earplugs offer protection against annoying noises during flight.
Earplugs for Flying & Travelling
When inserted into the ear canal the dual-flange silicone Alpine Thermo Shape (ATS™) material softens as it warms and adapts to the shape of your ear duct. This makes Alpine Flyfit Earplugs for flying extremely comfortable to wear for long periods of time.
Inserting FlyFit before ascent or descent will greatly reduce the possibility of ear pain caused by pressure change.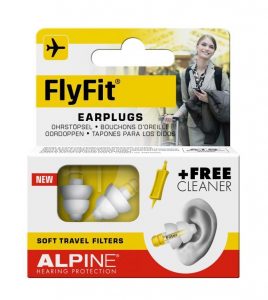 Sleep Peacefully on your Travels
Travelling can be tiring, especially if you're on a long-haul flight. Being able to sleep in a noisy plane or a hotel room is invaluable and something not to be underestimated whilst travelling.
However, it can be difficult to get the rest you need. Planes are a constant hive of activity, with the chatter of the passengers around you, the movements of the flight attendants, bored children, and a sea of mobile devices performing a thousand different functions. It's not exactly the ideal environment for getting some much-needed shut-eye. That's why earplugs can help alleviate tiredness and jetlag whilst travelling.
When you're at home, you're able to create an atmosphere of darkness and quiet that is conducive to sleep. This is what you need to try and replicate while you're travelling, which is why the right equipment is essential. 
Bupa Travel Insurance Australia nominated Alpine FlyFit ear plugs for the article, 'Survive a Long Flight with These Top Travel Accessories'.
As we told Bupa, 'for those who are sensitive to the pressure changes or who experience ear pain when flying, Alpine FlyFit ear plugs are a great solution. They are comfortable enough to wear the entire flight, totally reusable, and will easily fit within your carry-on.'