Description
Perfect for use with ear plugs to provide maximum protection. Made from quality, thick, neoprene, Macks Ear Bands help keep your ear plugs in place.
Keep Ear Plugs In and Water out!
Designed with an adjustable Velcro strap to easily secure and remove from the head whilst providing optimum comfort.
Macks Ear Bands are fully reversible with blue on one side and purple on the other.
Recommended by doctors and specialists for use after ear surgery and or tube insertion to ensure ear plugs stay in place and water stays out of the ears.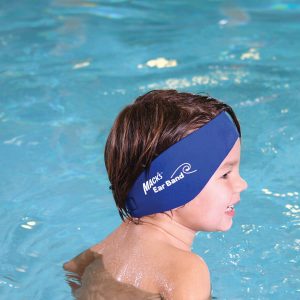 The Mack's Ear Band is the ultimate in ear protection:
Helps to keep Ear Plugs in place
Helps to keep hair out of eyes
Helps to prevent kids from removing/losing earplugs
Keep ears warm during colder months
Made from quality neoprene – comfortable to wear
Adjustable Velcro band makes for easy and secure fit for all children and most adults
Fully reversible – Change colour with your outift – Blue or Purple