Children can benefit greatly from not only using ear plugs for hearing protection but also for swimming.
Kids Soft Silicone Earplugs, perfect for:
Swimming – keeps water out and kids can still hear parents and or swim teacher
Ear Infections – help prevent swimmers ear and infections
Grommets – the perfect watertight solution for your little ones following ear surgery
The ultimate in earplug comfort, Mack's silicone putty moulds to the unique contours of any ear.
All Mack's Pillow Soft silicone putty earplugs are doctor recommended.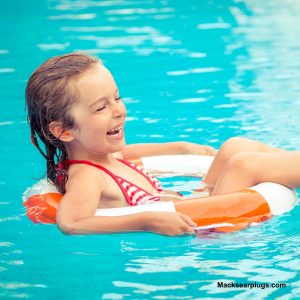 The First-Ever Invented Mouldable Pure Silicone Ear Plug!
Macks Pillow Soft was the first-ever mouldable pure silicone earplug, invented in 1962 and still the world's number selling moldable earplug today, over 55 years later!!
The earplugs were valued by swimmers, as well as those trying to avoid harmful noise, for their waterproof qualities.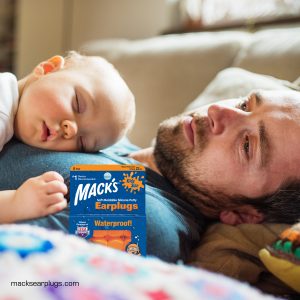 The Number 1 Selling Kid's Size SOFT Silicone Ear Plugs
Children benefit from these best selling earplugs on a daily basis, not only using ear plugs for hearing protection but also for swimming.
Ear Infections & Grommets
Macks Soft Silicone ear plugs have been specially designed for swimming, bathing and water sports for anyone prone to ear infections or people who have been fitted with grommets.
Mack's Pillow Soft Silicone Putty Earplugs are Doctor Recommended to:
100% WATERPROOF – Seal out Water

GROMMETS – Great for Children with Grommets

EAR INFECTION – Help Prevent ear infections including Swimmer's Ear 

and Surfer's Ear

SURGERY AFTERCARE – Provide Protection following recent Ear Surgery –

Safe for use with ear tubes

TRAVEL EARPLUGS – Help Provide Comfort from Ear Pain when Flying/Travelling

NOISE BLOCKING HEARING PROTECTION – Protect little Ears & Hearing Protection from Damaging Noise such as Fireworks, Monster Trucks, Motor Racing Events, Movie Cinema, Theme Parks etc

HYPOALLERGENIC – Provide Hypoallergenic & Non-Toxic Protection for your Little One's Ears

STILL AUDIBLE – Children can still easily hear instruction from Parents & Teachers

CONCENTRATION – Help Children Concentrate & Focus

SENSORY ISSUES – Provide Calm for Children with Autism and Hearing Sensitivity

ADULTS – Perfect for adults with smaller ears
COMFORTABLE – The ultimate in earplug comfort, Mack's® silicone putty moulds to the unique contours of any ear and provides a better, more comfortable fit and seal than custom ear plugs
DR RECOMMENDED – #1 Doctor Recommended Brand to help prevent swimmer's ear infections
SAFE – Mack's are larger and safer than other kid's size earplugs
BRIGHT COLOUR – Fun for Kids and Easy for Parents & Swim Instructors to see.

ECONOMICAL – 6 Pairs

QUALITY – Made in U.S.A – Don't risk purchasing inferior quality products! Macks Quality Ear Plugs are manufactured using only hospital grade soft silicone materials. 

FREE – Handy Storage Case Included in Each Pack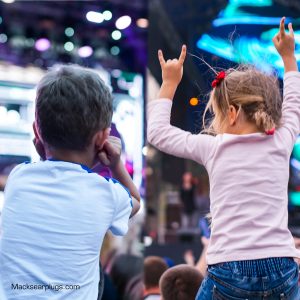 Dual Purpose Earplugs
Quality earplugs designed for babies and children to effectively keep out water and protect their little ears from harmful noise. 
FREE Temporary Tattoos with Every 6 Pair Pack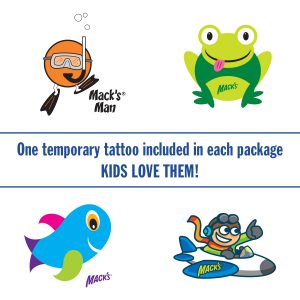 Larger and Safer than any Other Kid Size Earplugs on the market.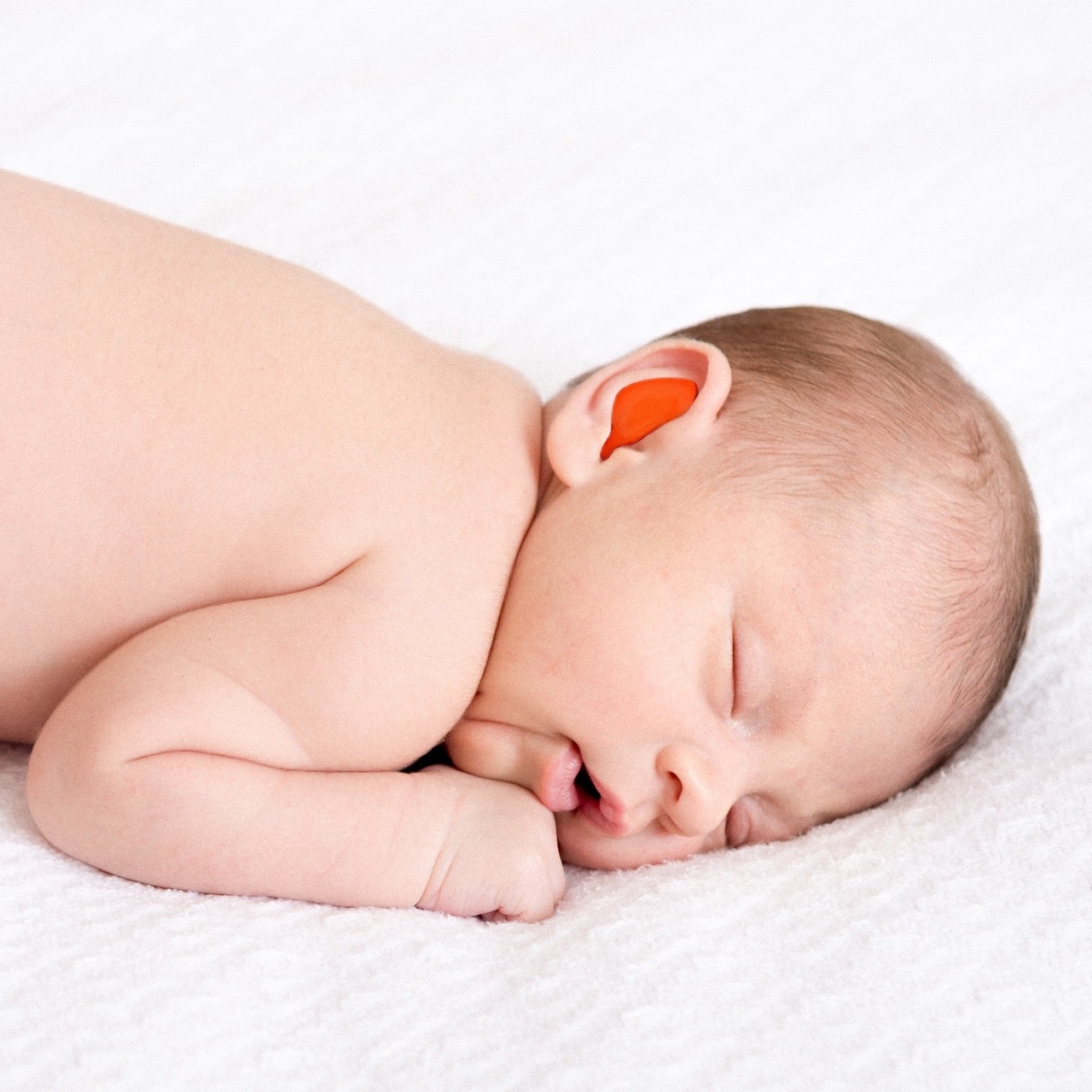 Prevent Ear Infection

Noise Reduction Rating 
Noise Reduction Rating: 22 Decibels (when used as directed). The range of noise reduction ratings for existing hearing protection varies from approximately 0 to 30 decibels (the higher the number, the higher the effectiveness from loud noise).
What others have said…
Bought these to use for my toddler who had to get ear tubes, one of the speculations of the procedure is no water in the ears for one year. These cover the whole area without falling out or being invasive to his healing ears. We have used these for bath time and swimming in both the pool and ocean. I would recommend these to anyone. Also, I used to wear ear plugs as a flight attendant for 5 years and they would constantly hurt me due to having small ears, these are the definition of adjustable and would have saved me loads of headaches. Victoria Sorensen
Have been using these with our son for several years. He's got tubes in his ears, which makes keeping water out pretty important. I tried the adult ones, both as whole and as half size, but these kids' sized ones are better. You can get several uses out of each pair (if you keep them protected in a container, not tossed in the bag loose as the 9-year-old tends to do….), so one package can get between 20 and 30 swims.
When you put them in, the more you handle each one, the more body oils you transfer to it and the shorter the life span, so don't knead it endlessly. Shape it into a rough triangle, aim one point down into the bottom part of the ear (where it would drain out if the child is standing straight upright), and then gently mash the rest in to get a good seal. Don't push it into the ear canal! You're just aiming to seal the opening, and the mashing is just to get it to stick around the edges. P Herrick
I love these! I have very small ear canal and can't tolerate in-the-ear earplugs. I wear them on airplanes and to sleep every night. These are more comfortable than the custom/molded plugs I used to have. They arrived promptly and were well/packaged. Janine
I took my son to Disney on ice and had front seat tickets. My son was less than 16 months old and I didn't want him to freak out to the loud music and noise so my husband and I decided on these. I put them in before the performance started and he did great and loved the music since it wasn't too loud. Would definitely recommend to other parents and can be used for tub time too if your son is prone to getting ear infections. Can be reused more than once which is definitely a plus! Rachel 
Work perfectly. I've tried all kinds of earplugs and I guess my ears are just too small because nothing seemed to work. I actually cut these in half and that does the trick, plus I get extra uses out of them. I actually use them a few times each. Block out all sound and the little case is so convenient. Jenny
I use these all the time. This smaller size works great for me. it blocks my husbands snoring out so I can sleep! D McDonald