Description
PartyPlug earplugs absorb loud music and prevent ringing ears when going out, during concerts, festivals and other music events.
The music experience and the quality of the music remains excellent and you will still be able to talk to people.
Had a great night out at a concert, nightclub or party but you still have a ringing in your ears? This is called Tinnitus. Next time why not try Alpine PartyPlug?
The patented open duct filters will keep music or noise at a safe level but still allow you to hear music or conversations without loss of clarity.
Alpine PartyPlug earplug features:
Super Comfortable – Dual-flange silicone Alpine Thermo Shape (ATS™) material when inserted inside ear canal softens as it warms and adapts to the shape of your ear duct. This makes them extremely comfortable to wear for long periods of time

100% music quality

Transparent – Hardly visible in the ear

Open duct filters will let you hear music without loss of clarity.

Can be trimmed to size so it does not protrude from ear (see instructions inside pack for details)

Durable storage case for earplugs and filters.
Perfect for:
Concerts

Parties

Nightclubs

Pubs

Musicians and roadies

Music Teachers and music students

DJ's

Film and TV production staff
Average Noise Reduction Rating (NRR) : 20dB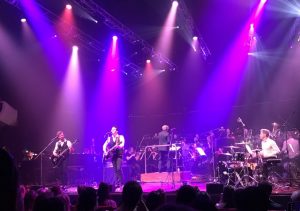 WINNER RED DOT AWARD 2015
Alpine Hearing Protection has won the Red Dot Award 2015 for the  "high quality design and the innovative ability"  of its latest earplugs!
Alpine is now permitted to use the coveted quality seal on the Party Plugs.
The hearing protectors will be put on display in the Red Dot Museum in Essen, among previous winners such as Audi, Apple, BMW and Philips.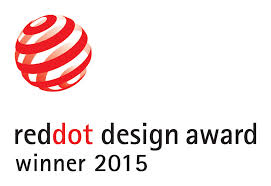 SNR / NRR and Attenuation values of Party Plug Earplugs in decibels:
| | | | | | | | | | | |
| --- | --- | --- | --- | --- | --- | --- | --- | --- | --- | --- |
| | SNR | NRR | 63hz | 125hz | 250hz | 500hz | 1000hz | 2000hz | 4000hz | 8000hz |
| PARTY PLUGS | 19db | 16.5-21.5 | 8.8 | 10.3 | 13.2 | 16.6 | 20.6 | 25.4 | 25.2 | 19.2 |
Attenuation values measured by TNO* according to EN 352-2 (2002) and calculated to ISO 4869-2a standards. (*Dutch organization for Applied Scientific Research)
For more information on Noise Reduction Rating (NRR) and Sound  please view our frequently asked questions