Description
Hearing protection is often improperly applied/worn. By doubling-up with earplugs and earmuffs, your child has an added layer of protection to help minimize the harmful effects of loud noise and to help prevent hearing loss.
The Best Protection for Your Little Ones Ears
Especially designed with your childs hearing in mind, Macks Earmuffs for Children with free Soft Foam Earplugs.
To gain the optimum in hearing protection for your child, they should wear earplugs with Earmuffs.
The practice of wearing two layers of hearing protection simultaneously is called "Doubling-up." With the Macks Earmuffs and Earplugs for Children you will be providing a high noise reduction rating of 30db.

Lightweight
Low-profile, lightweight, foldable and fully adjustable earmuffs
Because these earmuffs are low-profile, lightweight, fully adjustable and feature a padded band, users find them very comfortable unlike other bulkier models.
Slimfit Soft Foam Earplugs
5 pairs of Mack's® Slim FitTM Soft Foam Ear Plugs
Who can wear these earmuffs?
The earmuffs are adjustable and designed to fit kids ages 2 and up and smaller adult heads.
DOUBLE PROTECTION – Double-Up hearing protection for kids ages 2 and up
Ultimate hearing protection system includes earmuffs and earplugs
LIGHT & COMFORTABLE – Low Profile Earmuffs – ultra-lightweight; fully adjustable and foldable; super soft, padded ear cups and headband for maximum comfort
BRIGHT FUN COLOURS – available in fun pink and blue
EAR PLUGS – Ear Plugs – 5 Pair Slim FitTM Soft Foam for all-day comfort; high performance noise blocker
GREAT NOISE BLOCKING – High Noise Reduction Rating (NRR) – 30 decibels – when earmuffs and earplugs are worn together (earmuffs used alone – 23 dB; earplugs used alone – 29 dB)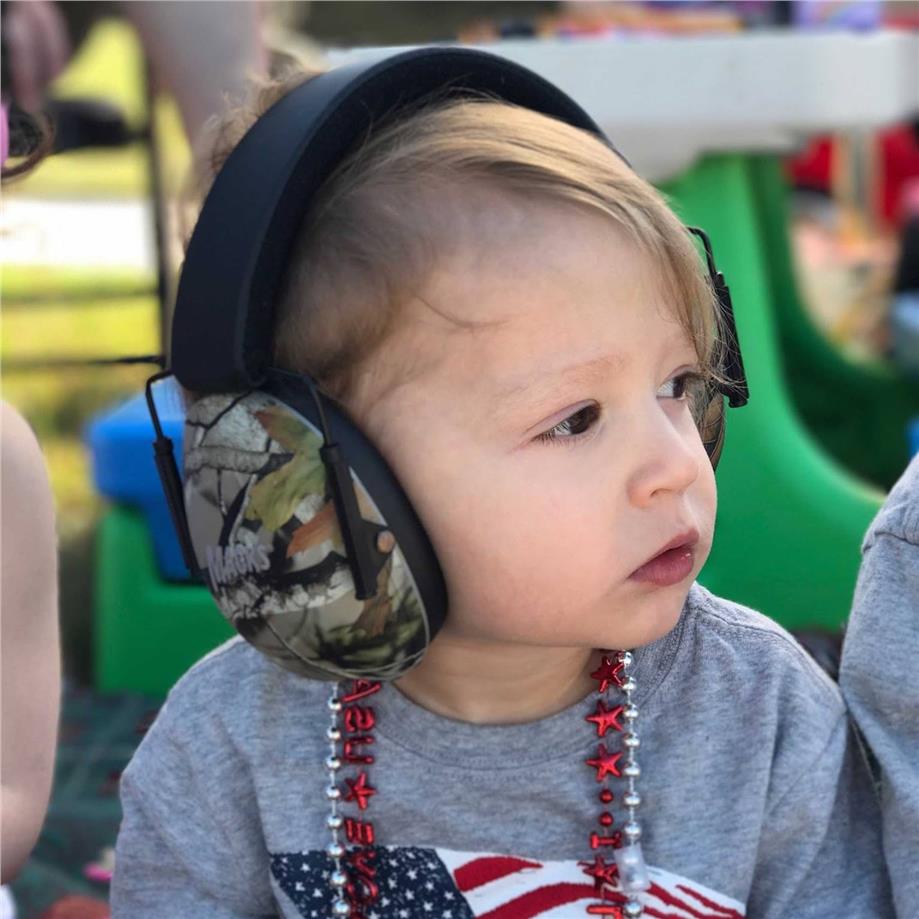 NRR, or Noise Reduction Rating, is a guideline that indicates the amount of potential protection a hearing protection device will give in a noisy environment. NRR is the decibel (dB) reduction provided by hearing protection based on laboratory test data. … We are your source for Hearing Protection.