Looking for a top-of-the-line earmuff that will provide you with optimum comfort? Look no further than the Honeywell Howard Leight VeriShield 100 Series Passive Earmuffs.
These earmuffs are designed to fit a wide range of head sizes and feature a wide cup opening with memory foam ear cushions, making them extremely comfortable to wear. Additionally, the lightweight cushioned headband ensures that you'll be able to wear these earmuffs for long periods of time without experiencing any discomfort.
So if you're looking for an earmuff that will provide you with maximum comfort and protection, the Honeywell Howard Leight VeriShield 100 Series Passive Earmuffs are the perfect choice.
Latest Technology in Earmuffs
With significant improvements over previous versions, these earmuffs offer a wider fit-range, ear cups designed to fit larger ears or those with hearing aids, and denser memory foam for enhanced comfort and noise attenuation. VeriShield Earmuffs are more comfortable and effective than ever before, making them the perfect choice for anyone who needs reliable hearing protection in noisy environments. Whether you're working on a construction site or just enjoying some leisurely time outside, make sure you're doing so safely with VeriShield Earmuffs.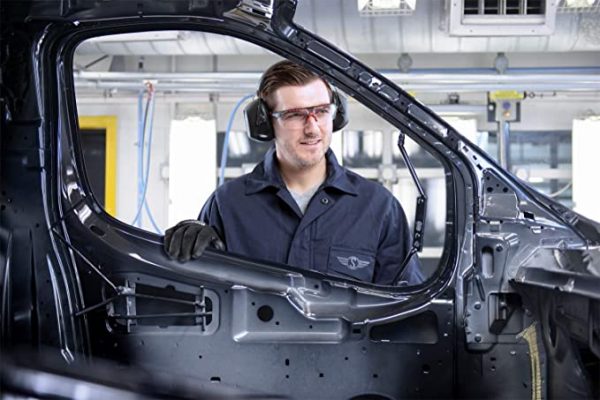 Features
Large dimension range
Comfortably fits a wide range of head sizes. 17% more adjustable than earlier versions
Lightweight cushioned headband
Steel-wire construction with padded headband and precision micro adjustments designed for just the right fit around the ear
Memory foam ear cushions
New unique memory foam that combines denser and softer foam than previous models, for greater comfort and attenuation. Reduces squeezing pressure on the head and enhances comfort
Robust construction
An oil-resistant cup surface to withstand oily, heavy-work environments and frequent cleaning.
ABS moulded with internal baffle design for lighter weight, patent pending
Wide cup opening
Super
Ideal for workers with larger ears, or who wear hearing aids. Opening area of the cup increased by 16% over earlier versions
NRR 24 Class 5 – Tested according to Australian Standards
Comfortable for All Day Wear
At only 5.6 ounces, the VeriShield 100 series is the lightest-weight earmuff in the VeriShield series of hearing protectors. With NRR's from 21dB to 24dB, these earmuffs feature slimline ear cups that fit close to the wearer's head and help reduce neck fatigue, even after all-day shifts. The 100 series is best for only moderately-noisy environments; these provide the best comfort and mobility for wearers, and are an excellent choice for those who need hearing protection for long periods of time.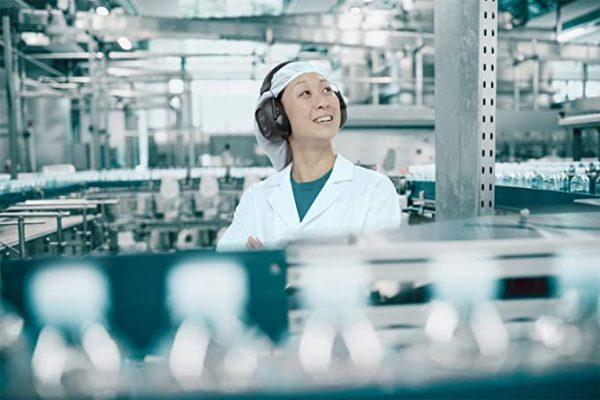 Ideal for Larger Ears
The Howard Leight VeriShield 100 line of earmuffs is 17% more adjustable than previous designs to fit a much wider range of users. Wider cup openings better fit larger ears, as well as works with more sensitive ears or hearing aids. The cup openings on VeriShield earmuffs are 16% larger than the previous design. Additionally, VeriShield hearing protectors are ABS molded, with an internal baffle design that reduces overall weight, so these better-fitting ear cups come with no increase in weight or user fatigue.
Enhanced Comfort & Fit
The VeriShield 100 Ear Muff Line is designed with advanced comfort in mind. The lightweight headband is generously padded to ensure contact with the wearer's head is never painful or irritating, while still allowing for small, precise adjustments for an ideal fit. Meanwhile, the memory foam ear cushions have been improved for enhanced comfort. The memory foam on the ear cups is both denser and softer, not only providing more effective noise blocking and a better seal around the ear, but also improving comfort as pressure is distributed evenly against the head. The foam cushions and wire headband combine to ensure proper clamping force, preventing uncomfortable squeezing.
Durable, High-Tech Passive Hearing Protection
VeriShield earmuffs employ Air Flow Control Technology to provide optimal noise blocking across all frequencies. This achieved with a high-tech non-woven layer working in conjunction with a baseplate chamber, and the result is next-level noise attenuation.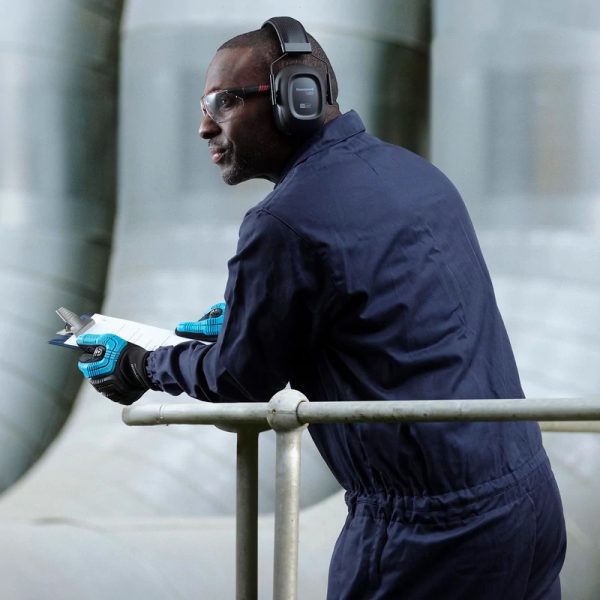 VeriShield is built to last, with rugged and durable construction. A steel-wire framework resists wear and stands up to long-term use. Hygiene kits allow replacement of ear cushions, greatly extending the lifespan of this PPE. The cups feature an oil-resistant surface to keep them clean in dirty, heavy-use workplaces, and ensure the earmuffs can stand up to repeated cleanings over time.