Description
The Alpine Muffy Baby is the only safe CE-certified baby earmuff on the market!
They are specially made for babies from 3 months up to 36 months. Unlike all other children's earmuffs which are too large and place to much pressure on the skull of the little one, Alpine Baby Muffys has been specially designed with a soft adjustable elastic headband that creates the perfect fit and will not place any pressure on bubs head.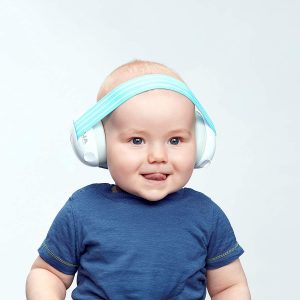 They protect their ears against loud noises but also provide rest and prevent overstimulation by environmental sounds.
Whether it's a music event, busy city centre, noisy ride or flight or loud fireworks, the earmuffs will keep your baby's ears safe and make it easier to sleep through the noise.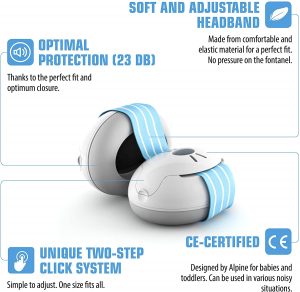 Hearing Protection for Babies & Toddlers
Protect your baby or toddler's ears with the Alpine Muffy Baby. Children's hearing can be damaged easily. And noise is harmful sooner than you think. The Alpine Muffy Baby ear protector prevents damage to even the smallest ears. For example, for parties, outings, festivals, fairs, fireworks and car and motorcycle races.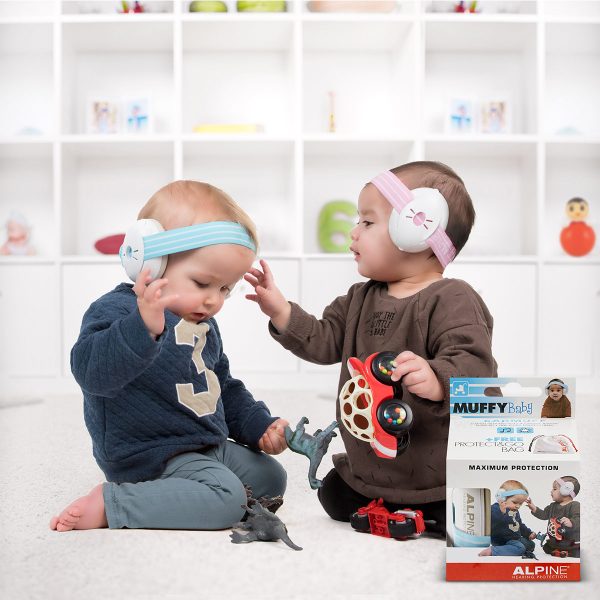 Sleep Well on the Move
The Alpine Muffy Baby also ensures that your child can sleep undisturbed while you are on the move. Ideal for example if accompany you to a restaurant or on your travels. Wearing the ear protector can also benefit babies and toddlers who are prone to overstimulation caused by noise.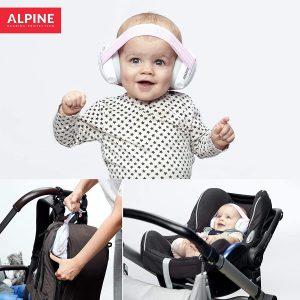 Comfortable & Great Fit for all Bubs
The soft, elastic headband can be adjusted simply to the correct size. This is because the band is fitted with a convenient hook and loop closure. The two individual ear caps can be slid easily onto the headband. Then you lock them in place in the right position. This unique ear protector is suitable for babies and toddlers. The Alpine Muffy is available for older children.
Choice of 3 Great Colours plus FREE Headband
Each Earmuff package comes with TWO sets of soft elastic headband. Your choice of colour plus you get a Grey & White band FREE!
Choose from three great colours of:
Aqua & White
Baby Pink & White
Black & White
Cool Design
The Alpine Muffy Baby is available with a pink and white striped headband and a blue and white striped headband. Both versions are supplied as standard with an additional grey-white headband. The white ear caps are lined on the inside with very soft foam.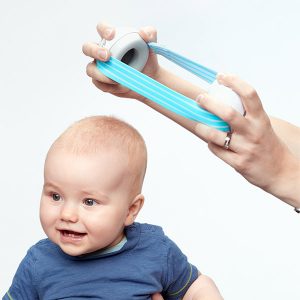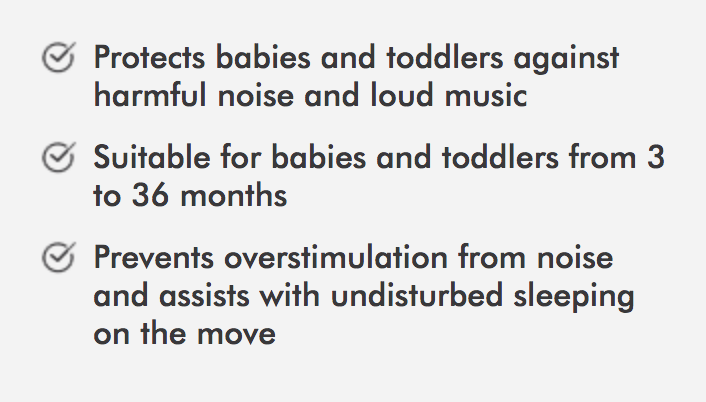 Handy Protective Bag
In each pack, there is a matching white Protect & Go bag. Handy for hygienic storage and carrying of the Alpine Muffy Baby.
The Number One Choice for Hearing Protection for Your Baby!
Protects babies and toddlers against harmful noise and loud music
Suitable for babies and toddlers from 3 to 36 months
Prevents overstimulation from noise and assists with undisturbed sleeping on the move
Simple to adjust and always fits
Very comfortable thanks to the elastic headband
Creates no pressure on the head
The only safe CE-marked baby ear protection in Europe
Available in two colours
Supplied with two head bands as standard
Headband can be easily detached for washing
Does not contain any metal parts (and can therefore also be used during MRI-scans)
With handy Protect & Go storage bag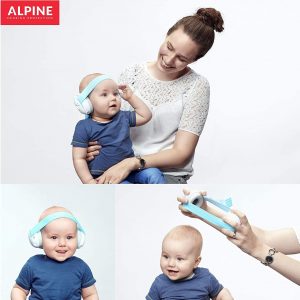 The ONLY Hearing Protection for Children to Have the CE Marking!
The Alpine Muffy Baby is the only hearing protection for babies and toddlers which has a CE-marking. This means that the ear protector conforms to safety regulations & complies with all European Union legal requirements in the areas of safety, health and environment.