Soft, silky, luxurious, sleek, smooth… This is what people are saying about our Luxury Silk Eye Mask.
Just as your favourite pair of silk pyjamas make you feel more comfortable, relaxed & ready for bed, so too will this lustrous eye mask.
This luxury silk eye mask features a soft, feminine, jacquard design on the outside of the mask with smooth, soft charmeuse silk inside.
Contrary to common belief, silk is actually easy to care for & will retain its beauty. It is quite a timeless material, hence why it is such a popular choice by many for clothing, bedding and gorgeous outfits saved for special occasions.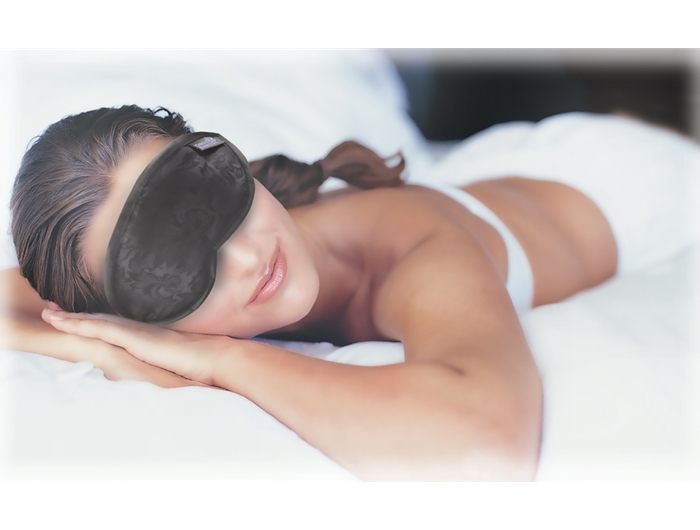 Get your Beauty Sleep with a Delicate Touch
The Mulberry Silk Sleep Mask is luxurious and delicate. Your skin will love the feeling of the soft mulberry silk while your eyes will be put at ease by the cool darkness provided by this sleep mask.
Features and Benefits
Sleep comfortably with the feeling of 100% natural mulberry silk on your skin
Provides darkness that will put you at ease for ultimate relaxation to fall asleep
The fully adjustable strap is stretchy with a sliding band to fit any adult size head comfortably
Natural Silk = ultimate in comfort
Silk is hypoallergenic so it won't irritate sensitive skin
Soft and lightweight making it even more comfortable to wear
100% light blocking for effective sleep and relaxation
Fully adjustable strap without the use of Velcro
Inside of Sleeping Mask
The fabric that rests over your eyes is 100% natural mulberry silk. One of the biggest benefits of mulberry silk is that it stays cool during the entire night, providing you with a more relaxed night of sleep. Silk has also been proven to help your skin hold on moisture, so you are less likely to wake up with dry, flaky skin. This mask also features a padded ridge along the bottom of the mask to prevent light from leaking in around the nose and cheeks.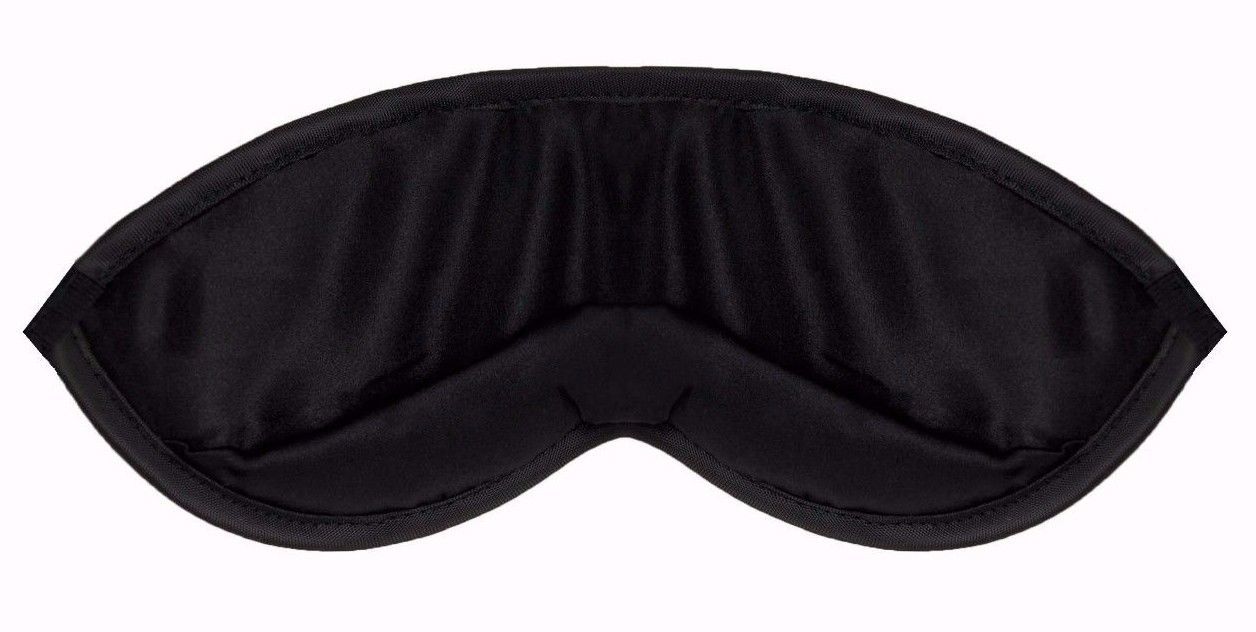 Outside of Sleeping Mask
The exterior fabric of the sleeping mask is also 100% natural silk. The outside fabric does not make contact with the face; it simply defines the look and feel of the eye mask and has been selected specifically to withstand the rigours of sleep and travel.
Strap Details
This mask features a sliding band elastic strap that allows you to get the perfect fit. This new style of strap is also Velcro free, so there is no risk of your hair getting snagged in the strap.
Care
Hand wash in cool water
Lay flat to dry
Dimensions
Mask Size: 4″ x 10″
Mask Weight: 0.5 oz
Size:
Fits Small to Extra Large
What others are saying…
Everyone is loving the Mulberry Silk Sleep Masks.
Wearers love how delicate it is and just how gentle and soft the sleep mask is on their face.
In addition, the new strap design is proving to be a big hit.
The new strap is lightweight and fully adjustable with little bulk to it and no Velcro, meaning it will fit any size head and you will hardly notice that you're wearing it.
PLEASE NOTE – The black colour SILK LUXURY Sleep Mask features a satin-smooth, plain, silky finish. The Red features an elegant, jacquard print design.