Whether it's a music event, busy city centre, noisy ride or flight or loud fireworks, Alpine Muffys earmuffs will keep your Childs ears safe
The Alpine Muffys Children's Earmuffs are the only safe CE-certified kids earmuff on the market!
Loud noise can affect your child's hearing
Our children's senses are far more delicate than those of adults.
Children are too often exposed to too much noise, which is too loud for them. Research shows that 1 in 8 children are suffering from permanent hearing damage because they are being exposed to too much noise.
Alpine Muffy Benefits
Recommended for Children 2 and Over (up to 16 years)
Very comfortable because of its soft headband
Foldable, easy to take with you
Robust and Durable,
High Quality Dutch Design
Easy to Clean with Free Protect & Go Carry-Case
SNR Value of 25 dB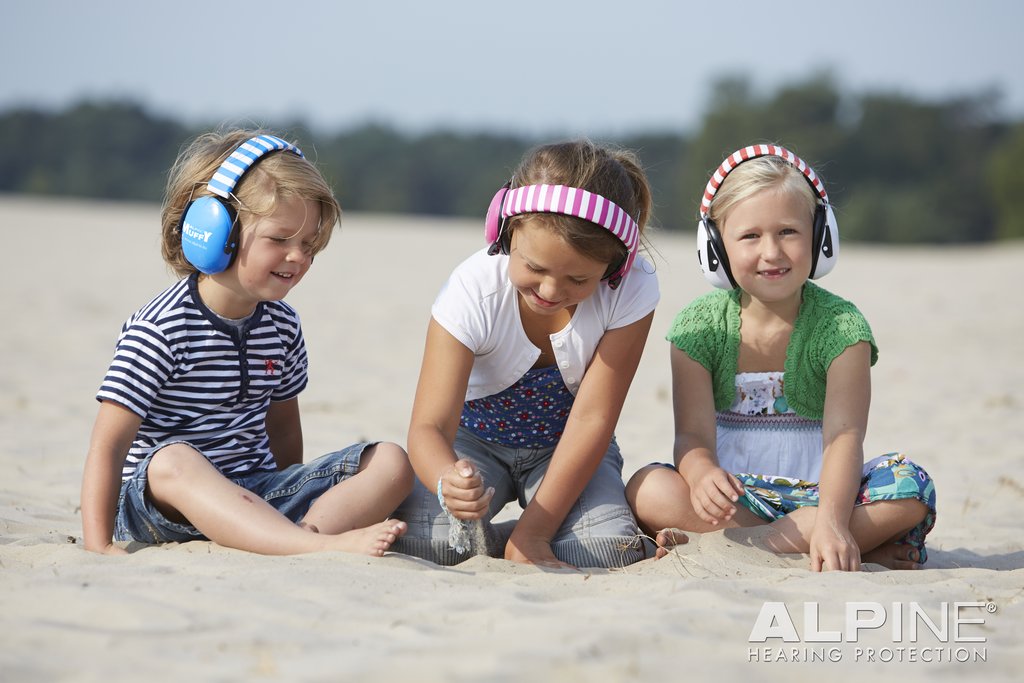 Alpine Muffy Ear Muffs for Children
COMFORTABLE – Soft padded headband and ear covering
FUNKY – Trendy, cool colours and design
ROBUST – High quality, strong and durable
ADJUSTABLE – Adjustable size to fit any child
COMPACT – Foldable, easy to take with you & store
GREAT COLOURS – Available in 3 colour designs suitable for boys & girls
QUALITY – Dutch design
FREE CARRY CASE – Protect & Go (with a place to label with your child's name)
BLOCKS NOISE – Sound Noise Reduction Rating (SNR) value of 25 decibels
EASY TO CLEAN – Simply Wipe Over with Damp Cloth (store in carry case).
AGE – Suitable 2 – 16 years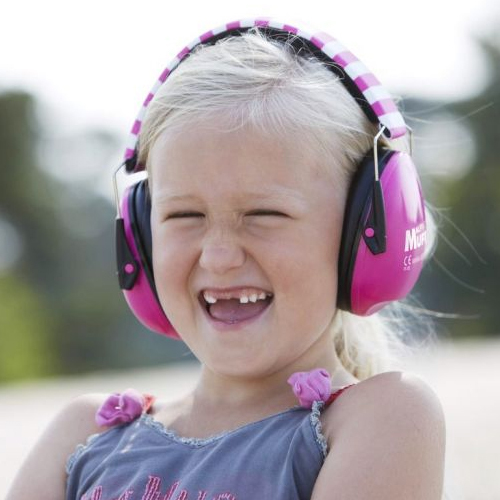 What are the main causes of Hearing Loss in Children?
Any loud and or constant noise.
Concerts and venues playing music are causes of potentially damaging noise. Worse still, noise-induced hearing loss (NIHL) cannot be repaired. Once the damage is done to our children's ears, or ours, that hearing it sadly, cannot be restored.
It makes so much sense that you are here reading this today to take action in protecting your child's hearing.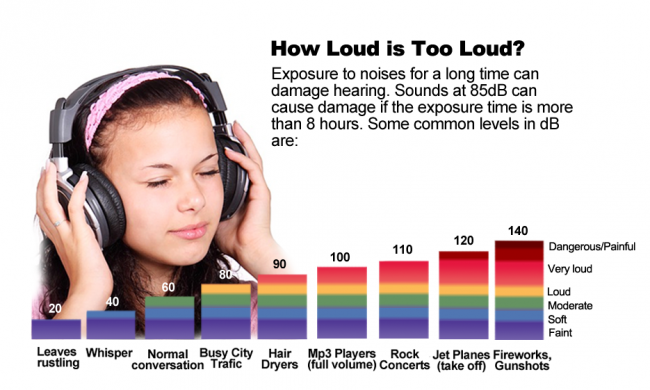 Hearing loss can be prevented!
In our ever-growing noisy world, not all exposure to noise can be prevented, but with a little effort from you, it is easy to shelter your child's ears and protect their hearing when the noise is too loud for long periods of time.