These sleep masks are best for any type of travel where you are sitting upright. The perfect way to block light on your next flight to help you arrive feeling relaxed and refreshed.
These masks are also ideal for travel whilst in cars, trains, buses, etc.
Our GoodNight Flight Sleep Mask not only blocks the light but stops your head from drooping the moment you begin to fall asleep. With easily removable straps this mask will take you from the plane to your holiday bed with ease as it acts as a very comfortable, light-blocking sleep mask.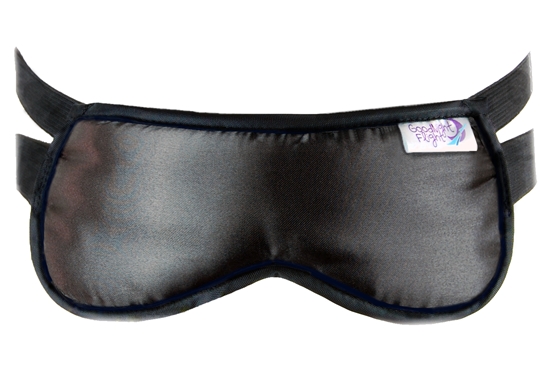 The Dreamlite Aussie & Kiwi Flag Mask is the best way to show how patriotic you are when overseas and will also provide 100% total light blocking for your trip. This mask has cut out eye cavities, also called eye cavities, to ensure absolutely no pressure on the eyes while maintaining high-quality light blockage
Achieve a happier journey by blocking out light with superior comfort, the Dream Essentials Escape Luxury Travel Sleep Mask. Complete with earplugs and a handy carry pouch, this mask will ensure you escape your surroundings and get wonderful rest anywhere. Featuring soft eye cavities, to ensure you don't wake with makeup smudged on your eyes when you arrive at your destination.
Our Total Eclipse Sleep Mask is fantastic for flying, particularly when you do not want to be disturbed. The white Total Eclipse has a writeable surface and is perfect for every situation. Worried about falling asleep on the train and missing your stop? No problem, simply write "please wake me up when we get to "Central" on the whiteboard surface & sleep till your heart's content. Or when flying you can let the stewardess leave you to sleep by writing "wake me for meals"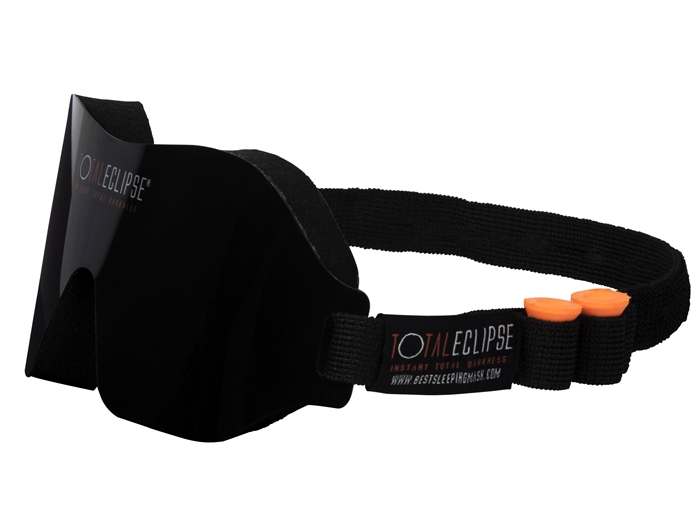 Or our Sweet Dreams Moulded Lightweight Sleep Mask with carrying pouch and earplugs – this one makes for the perfect traveling companion!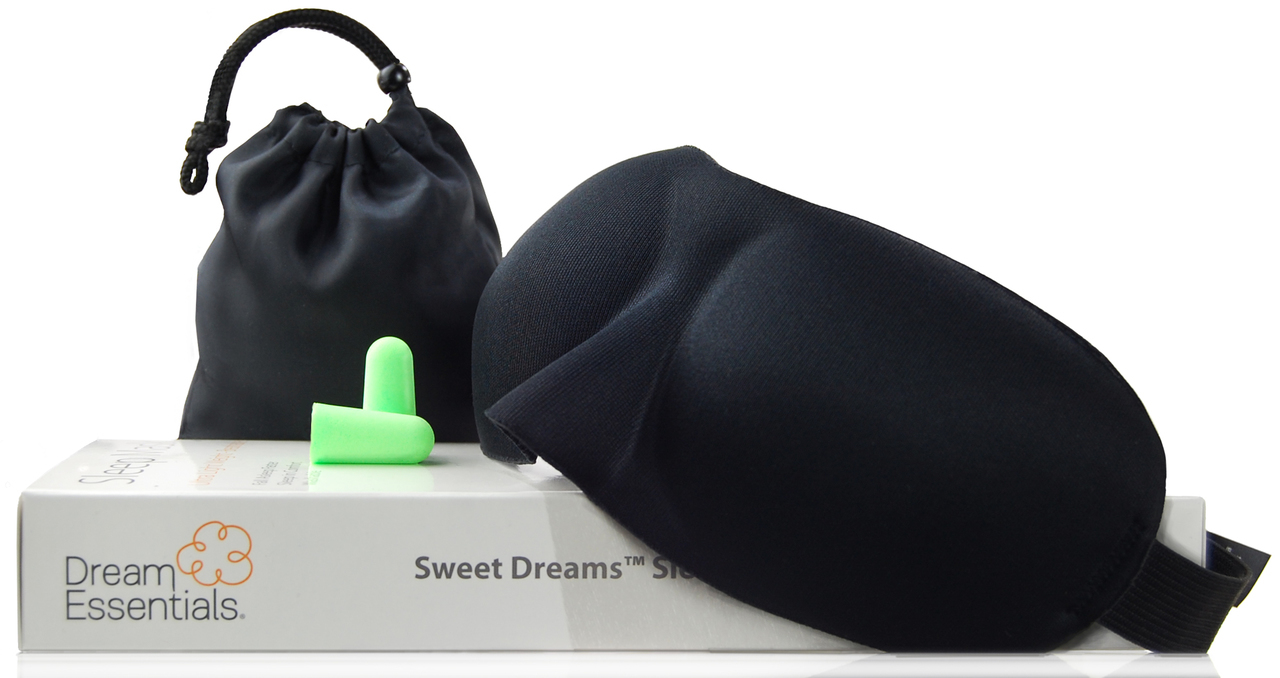 Or our Solitude Sleep Masks are with pocket and calming french lavender sachet – The soothing fragrance helps to lull you into a deep sleep when traveling.
The
Twilight Mask
has a dual strap that is positioned at the back of the head and is perfect for traveling or for side sleepers. 
It is very soft and light on the face.