Enjoy your holidays to the full with Alpine earplugs!
Really enjoying your summer holiday! How will you be doing that? By making a long-distance flight to the tropics? Partying with friends at the beach? Relaxing with the whole family at the campsite? Or are you planning a beautiful tour on your motorbike?
Whatever your plans, do not let your holiday joy be ruined by snoring campers, noisy hotel rooms, ear infections caused by contaminated water, sore or clogged ears due to air pressure differences in the plane, hearing damage from loud music or a ring in your ears due to wind noise underneath your helmet.
Be sure to put some earplugs on your packing list and save yourself from a lot of holiday troubles. 
Noise-induced hearing loss and tinnitus due to DIY jobs
Summer is the perfect time to pick up a renovation or other do-it-yourself projects. Or you may thoroughly redo your garden. You'll be working on your house comfortably and sensible when wearing hearing protection. A lot of tools produce a harmful loud noise. Earmuffs from the DIY store may be warm and sweaty in the summer. This makes them comfortable Alpine WorkSafe earplugs perfect for DIY jobs. The reusable earplugs filter out harmful noise but let through warning signals and speech. Thanks to the included carrying cord, you can easily hang them around your neck when you take them out for a moment. The extended stem makes it easy to insert and remove. Are there any children near? Don't forget their sensitive ears as well.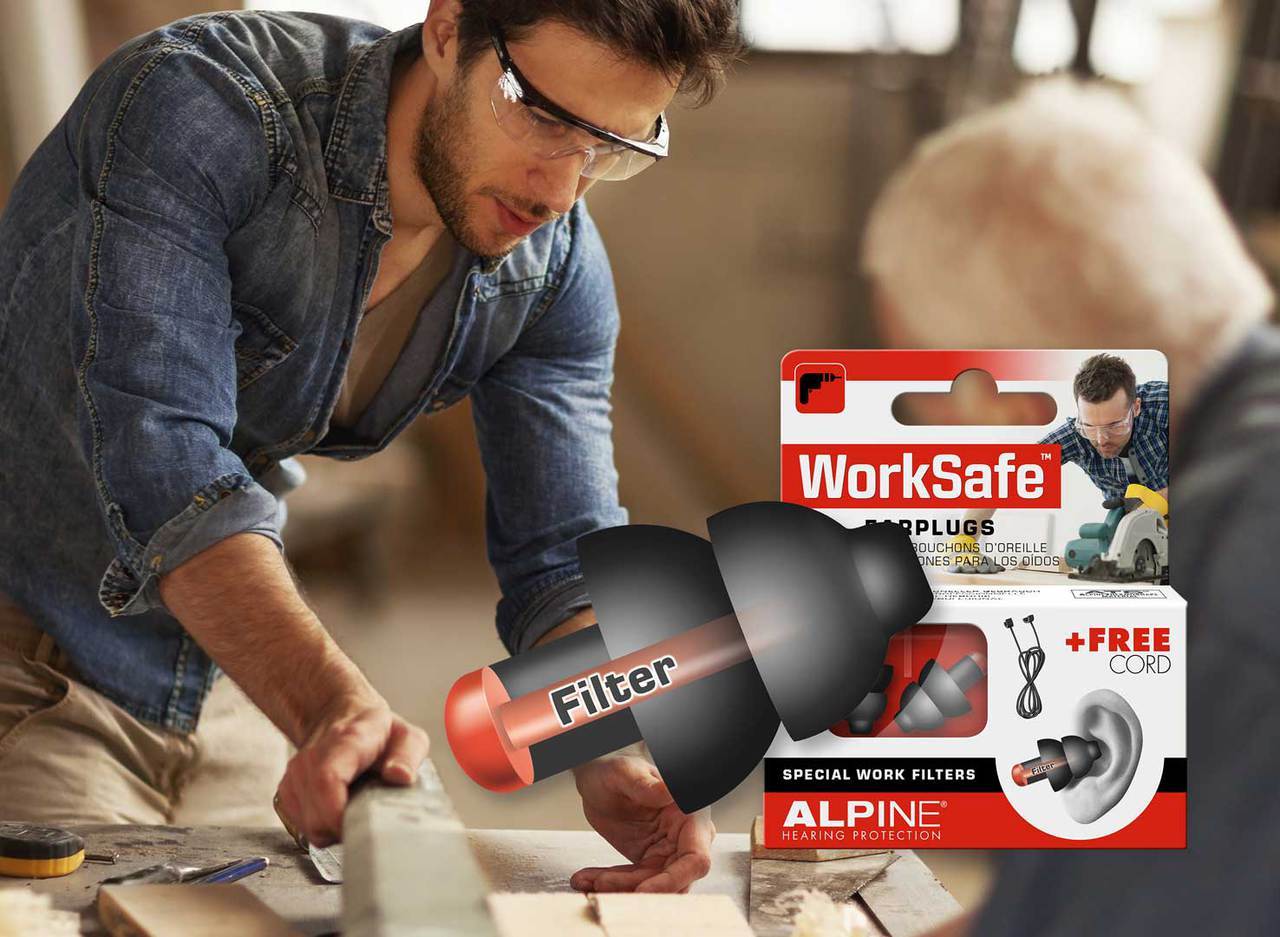 With Alpine hearing protection, you are well-prepared and can enjoy your well-deserved vacation!